Wonderment & Nature Connections in Urban Living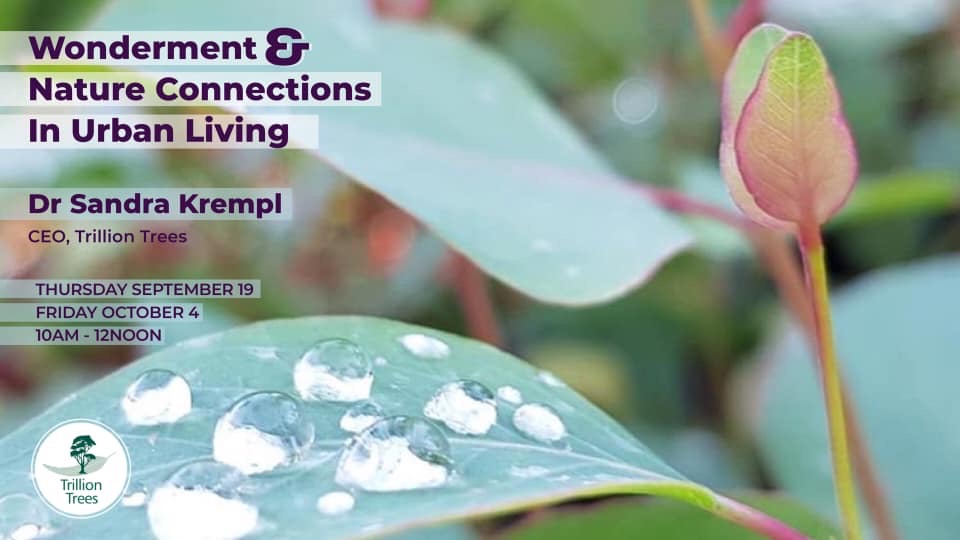 Identifying what wonderment and nature connections exist and where; Exploring the benefits and challenges in a fast-paced world.

Dr Sandra Krempl is a community engagement facilitator, strategic planner, researcher and author. Her concepts have been used as frameworks for planning and community engagement projects across Australia and internationally. They bridge community, business and government and have successfully assisted communities and organisations through challenging times.
There are 2 Workshops - Thursday 19 September 2019 10:00 AM - 12 NOON and Friday 4 October 2019 10:00 AM - 12 NOON
Want to become a member of Trillion Trees?
Head to our website https://www.trilliontrees.org.au/join
Location
Trillion Trees
Lot 2 Stirling Crescent, (Cnr Amherst Road), Hazelmere WA 6055
Contact Details