YES to Youth! Mayoral Benefit Concert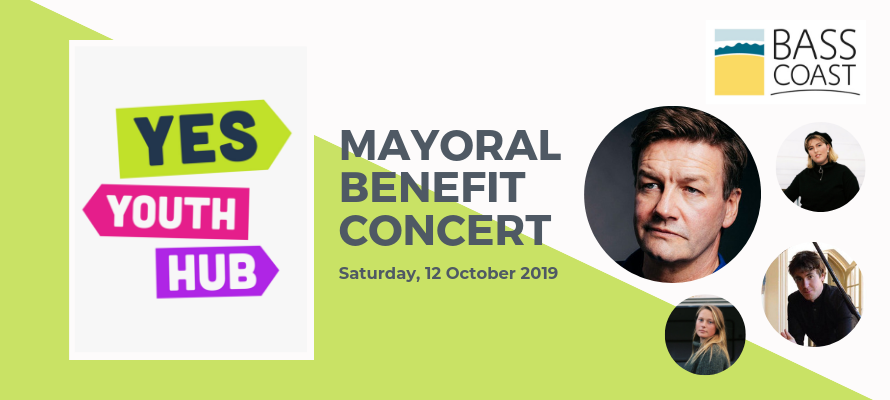 Doors open 6.30pm
Music, raffle and art in foyer 7pm
Performance starts 7.30pm
Hosted by one of Australian's favourite comedians, Lawrence Mooney, the Mayor, Cr Brett Tessari invites the community to come along to a musical celebration of youth featuring some of Bass Coast's most talented young artists, and all for a great cause!
The evening's line-up includes up-and-coming singer-songwriter Maddy May, award-winning classical pianist Josh Hooke, and the future-soul sounds of the Emma Volard Band. There will be short films, guest speakers, art and a raffle you won't want to miss.
All proceeds from the event will go directly to the YES Youth Hub…set to open its doors for the first time in the coming weeks!
Speakers include Mayor, Cr Brett Tessari, Josh Baker – founder of 'Let's Life', YES Youth Hub representatives, films by Drift Media and Kobe JF Photography. If you'd like to make a contribution to the event or the raffle, please contact Brett at councillorsupport@basscoast.vic.gov.au.
See you all there!
SESSION TIMES
LOCATION
Wonthaggi Union Community Arts Centre - Theatre
96 Graham Street, Wonthaggi VIC 3995
CONTACT DETAILS
Jacqui Francis
03 5671 2470
jacqui.francis@basscoast.vic.gov.au