U Gotta See This! - Flying High (trivia version) 1980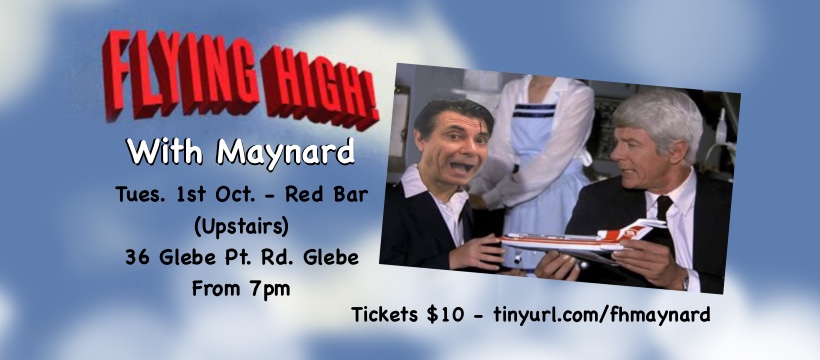 Movie bluffer Maynard presents the festival of wrongness and one of the funniest movies ever Flying High (1980)

Legendary Sydney DJ Geoff The Shopkeeper has sourced us a "pop up trivia" version of the movie. So we can laugh, watch and learn along with Leslie Neilson, Peter Graves and Johnny.

Maynard & Geoff will also introduce the film and show you some of their favourite shorts. They'll combine their knowledge for what will be a unique group viewing experience, U Gotta See This!
Location
Red Bar (Upstairs)
36 Glebe Point Rd, Glebe NSW 2037
Contact Details