Celtic Christmas Concert - Manus McGuire & Ben Stephenson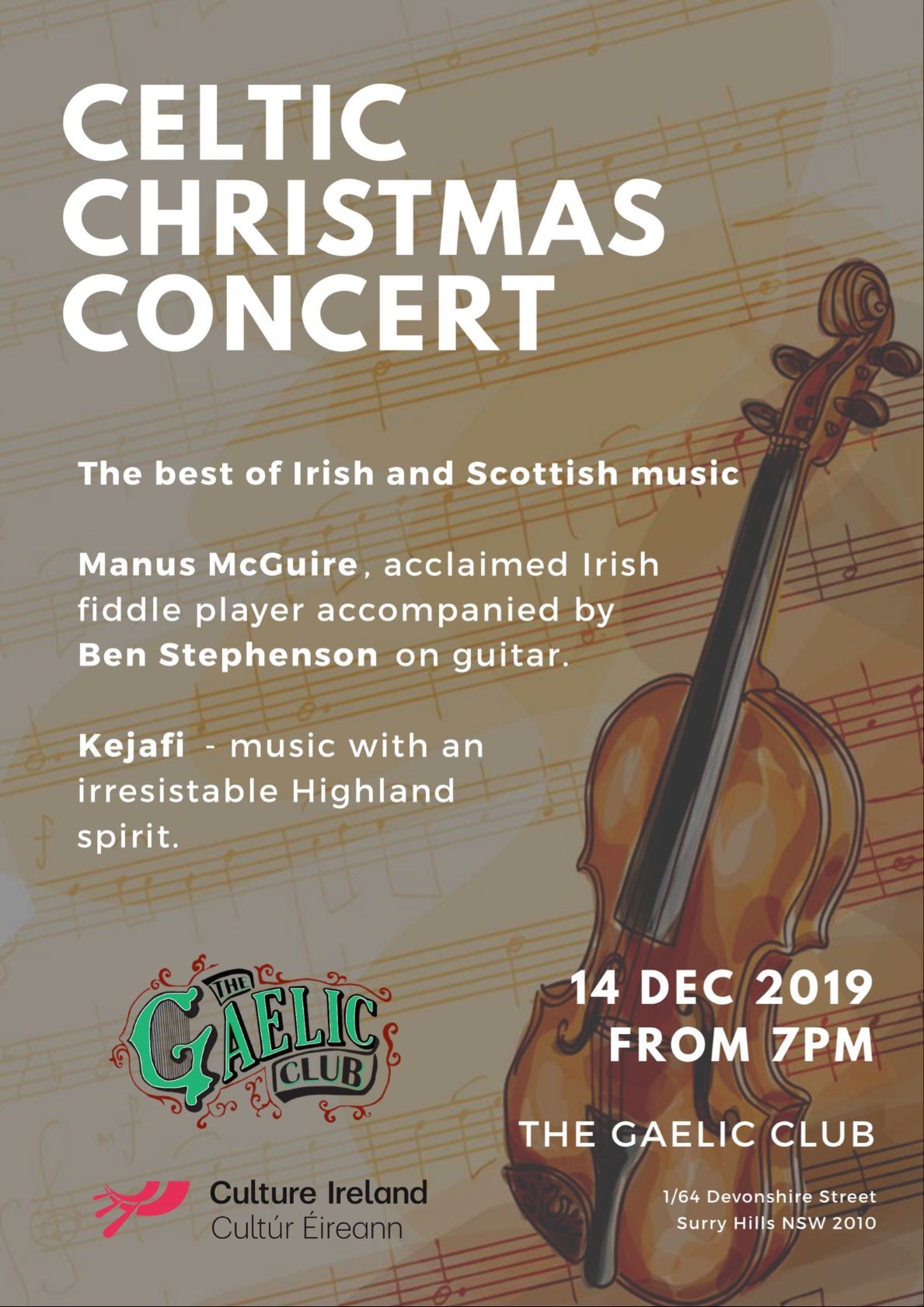 Manus McGuire is an acclaimed Irish fiddle player whose exceptional musical gift is widely recognised. He has performed with Buttons and Bows, Moving Cloud, Brock McGuire Band, and with his brother Seamus McGuire.

Manus will be accompanied by Ben Stephenson, a multi-instrumentalist.

Special Guests - KEJAFI, inspired by the music, dance and piping from the Scottish Highlands and Islands, open the concert with traditional & original tunes & songs on fiddles, viola and octave mandolin.
Location
The Gaelic Club
1/64 Devonshire St., Surry Hills NSW 2010