Ticket sales for Cash on Delivery have now closed on Try Booking for the shows on Friday 8 November 8pm, and Saturday 9 November, 2pm and 8pm. Tickets for all shows are available for purchase at the door.
CASH ON DELIVERY
Presented by Noarlunga Theatre Company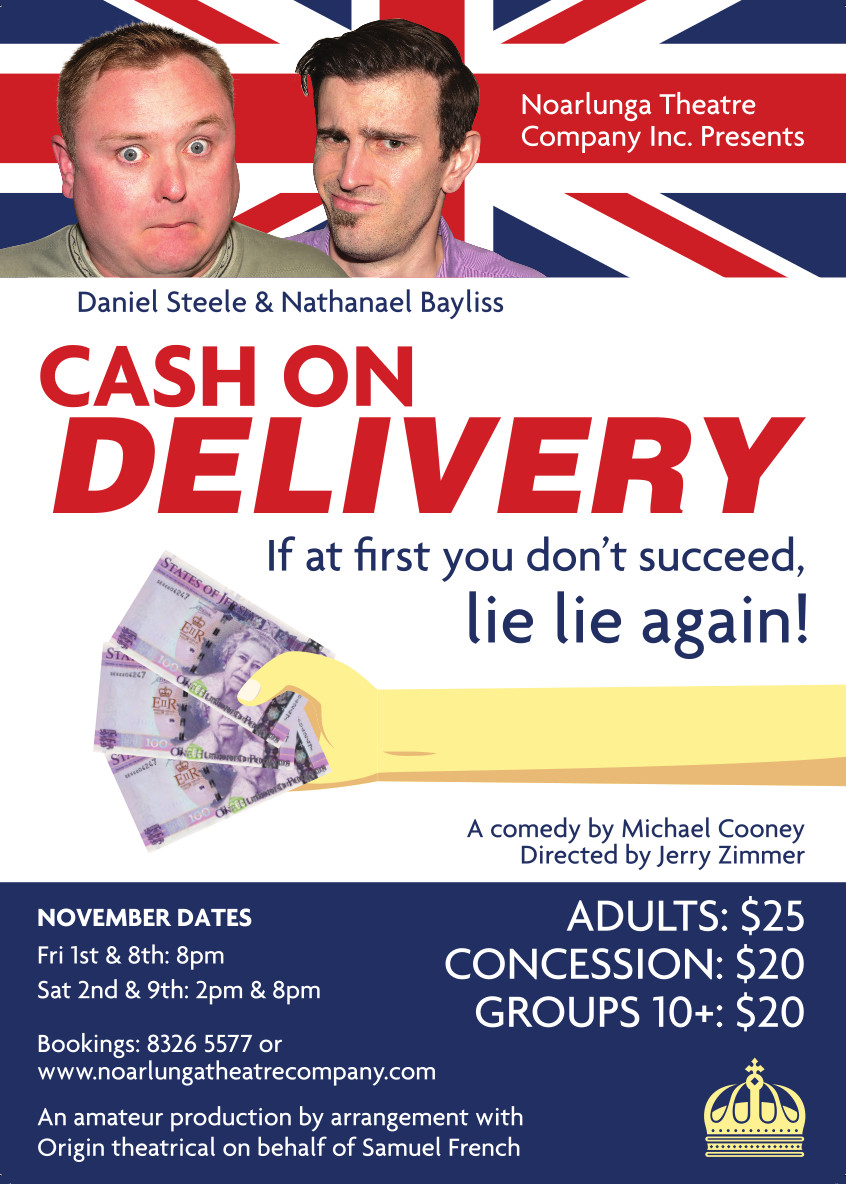 Directed by Jerry Zimmer, this fast paced British Comedy looks into the world of con artist Eric Swan, who has duped the welfare authorities for years by claiming every type of benefit for the innumerable people he claims live at his address. He's sent scrambling when welfare investigators show up and he is forced to prove all of his boarders are in fact real. A hilarious comedy full of mistaken identities, slamming doors, and a con that spirals out of control.
Location
Arts Centre Port Noarlunga
22 Gawler Street, Port Noarlunga SA 5171
Contact Details