ORRCA Marine Mammal Training Workshop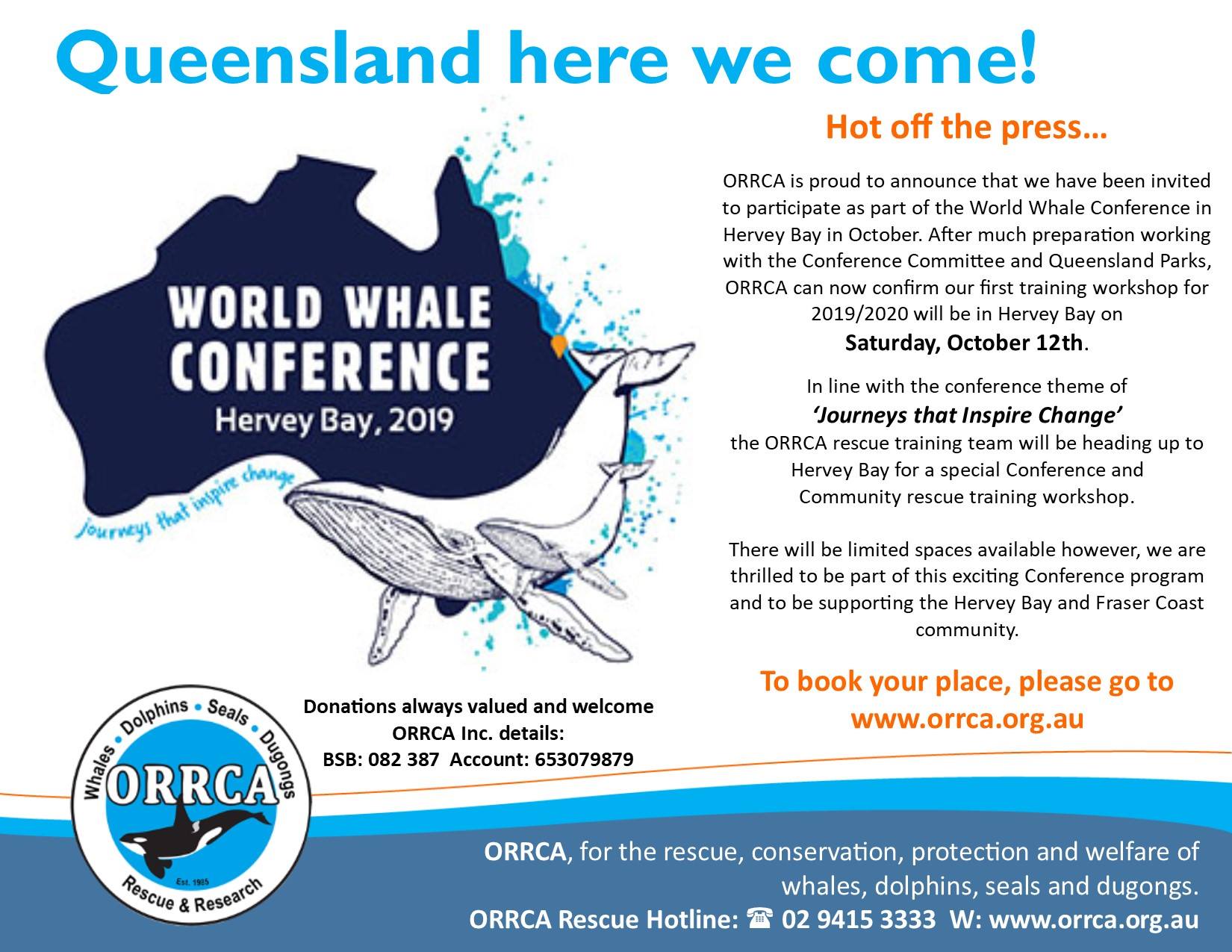 ORRCA Marine Mammal Rescue Training Workshop - to be held on the final day of the 2019 World Whale Conference, Hervey Bay, Queensland, Australia. To attend, individuals must hold an ORRCA membership, which can be purchased at: https://www.trybooking.com/book/event?eid=344130&.

Members must be over the age of 18 for this workshop.
Contact Details