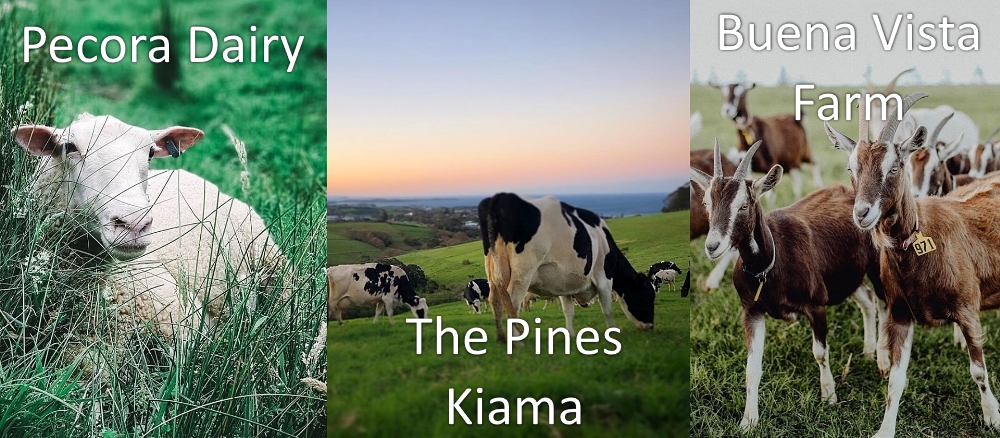 Pecora Dairy, The Pines Kiama and Buena Vista Farm produce some of the area's most celebrated sheep, cow & goats milk cheese. These three dairies will open their cheese room doors together for the first time in support of Kiama Farmers' Market on SUN. 10 NOV.

This exclusive "Self-Drive" tour allows you to visit all 3 dairies to view first-hand how cheese is made & to enjoy abundant sampling of produce along the way.

Bring-Your-Own picnic to enjoy at Buena Vista Farm at tours end!
Location
Three Farms Cheese Tour - Pecora Dairy, The Pines Kiama & Buena Vista Farm

Contact Details