BUGGER THE DROUGHT GALA DINNER - Tenterfield Business Awards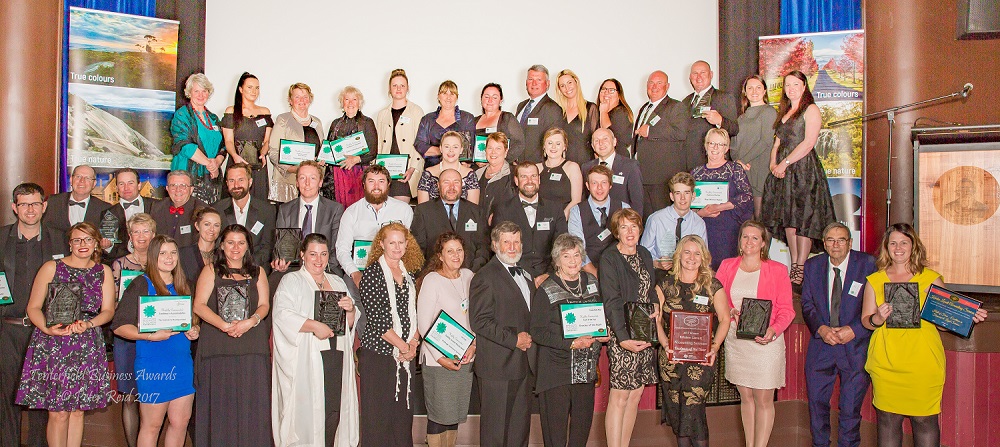 Gala Dinner
Thursday 28 November 2019 at the
Sir Henry Parkes School of Arts.
Dress Code: Flash
The Tenterfield Business and Tourism Excellence Awards celebrate the achievements of our business and tourism community.
The awards celebrate excellence and innovation and the businesses, events and individuals that make a significant contribution to the Tenterfield community.
Winners will be announced at the Bugger the Drought Gala Dinner at the Sir Henry Parkes School of Arts on Thursday 28th November 2019.
Guest Speaker for the 2019 Business & Tourism Excellence Awards is Lauren Bath, Australia's First Professional Instagrammer. Lauren will also be running an Instagram business workshop on Friday 29th November.
Tickets
$40 per person.
Ticket price includes appetisers, 2 course meal, 1 free drink, guest speaker and entertainment following official award presentations.
Time
6.00 pm - drinks and appetisers in foyer
6.45 pm - award presentations begin
Venue
School of Arts Theatre
205 Rouse Street
Tenterfield, NSW 2372
Dress Code
Flash
Group Bookings
For group/table bookings (10 to a table), please specify who you would like to sit with when you make the booking. Alternatively, contact Emma Johnson
Contact Details:
Tenterfield Shire Council Tourism & Marketing Officer:
Emma Johnson
0427 799 052
e.johnson@tenterfield.nsw.gov.au
For more information www.tenterfieldbusinessawards.com