Goulburn Comedy Club Tom Ballard and Bob Franklin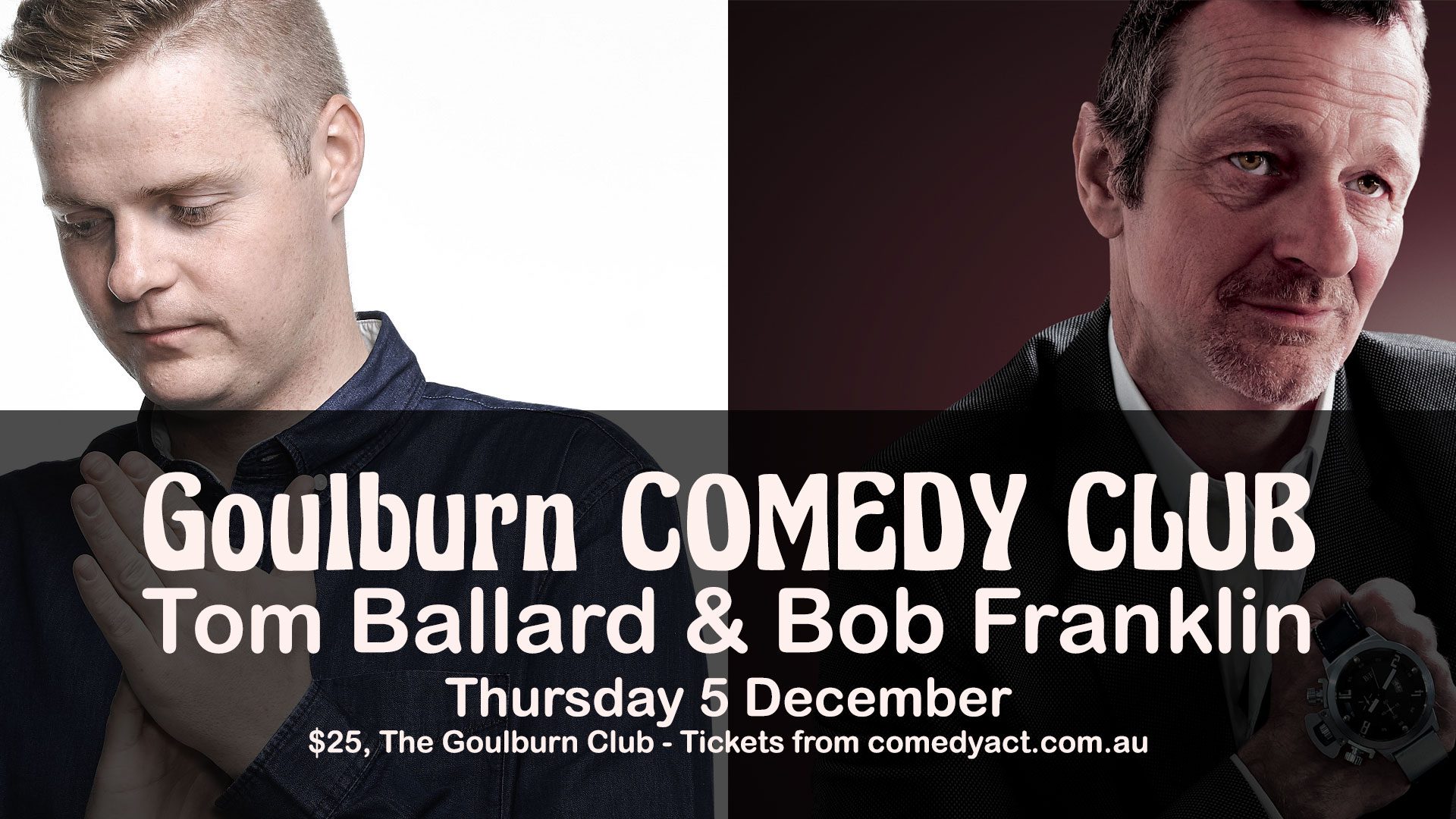 Bob Franklin is an award-winning stand-up comic, writer, director and actor.
He has been twice nominated for the Melbourne International Comedy Festival Barry Award and has won the MICF Piece of Wood Award.

Tom Ballard is an award-winning stand up comedian/actor/writer/broadcaster/person who always tries his best. He's one of Australia's hottest comic talents.
Location
Goulburn Club
19 Market Street, Goulburn NSW 2580