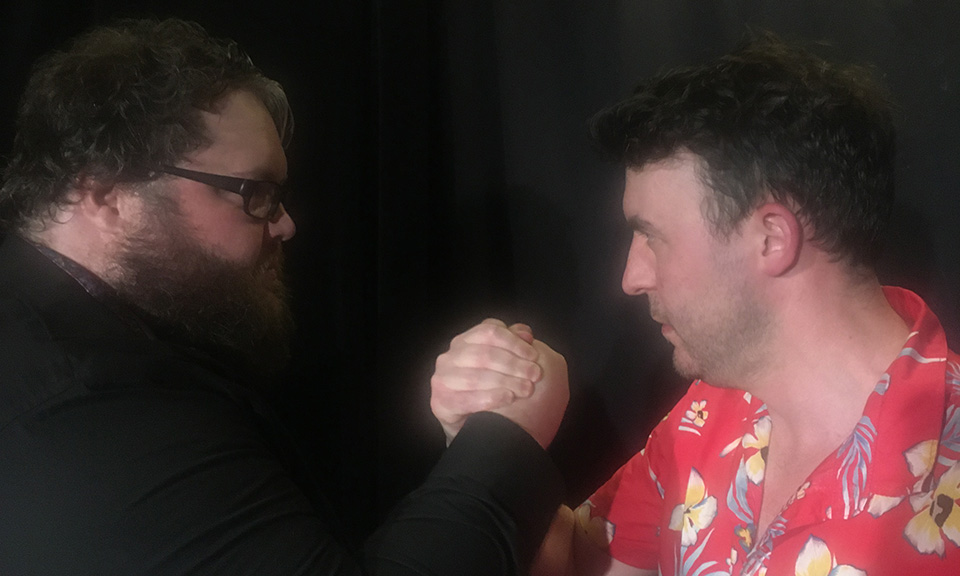 Jeffrey Charles and Dylan Holmes - Tag Me In (SOLD OUT)
WHAT: Ever wanted to be tagged out? Jeffrey Charles and Dylan Holmes have. The fluid hour-long show will involve two of Canberra's emerging comics sharing stage time, much like tag-team wrestling. Both comics will entertain with interchangeable stories about teaching, super heroes, adulthood, parenting and video games.
VENUE:
The Civic Pub
8 Lonsdale Street
Braddon ACT 2612
Warning: This show may contain strong language and adult concepts. All shows are held in licenced premises and are therefore 18+ only.
Ticket Fees:
A ticketing fee of $1.50 is included in the price, and a TryBooking booking fee of $0.50 per ticket will also be added at the checkout stage of booking.
CONTACT DETAILS: If you have any issues with ticket bookings, email the ticketing support team at ticketing@canberracomedyfestival.com.au