CHRISTMAS - DEC'19/JAN'20 at Puppeteria Theatre!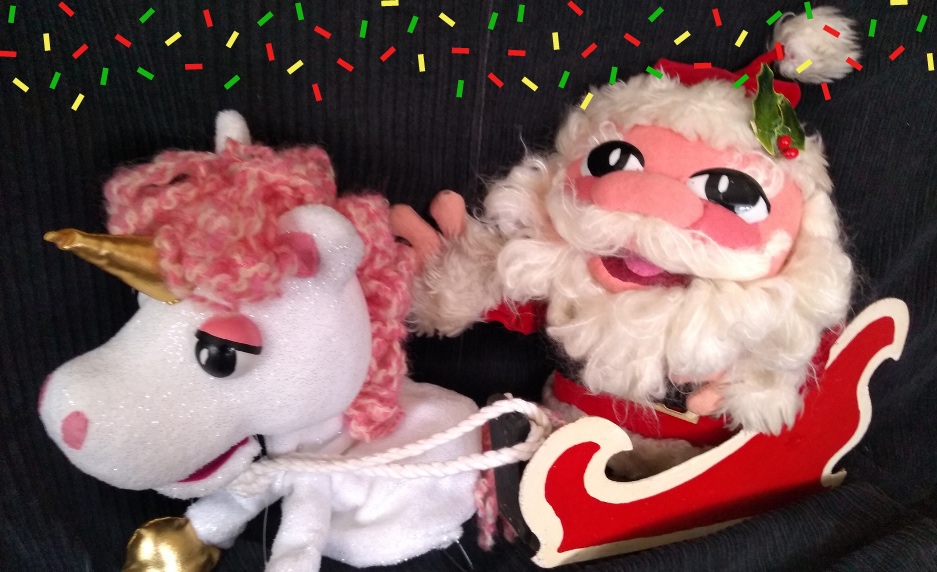 Join the Jeral Puppets for a program filled with familiar songs, stories and rhymes to engage and entertain preschool and primary aged children! With easy parking, air-conditioning and a playground next door, a trip to the puppet show is a fun, easy and comfortable activity for kids and their parents, grandparents and carers.
Let the Christmas festivities begin with " Santa & The Unicorn and Pixie's Australian Christmas"! Then we have something for everyone throughout the school holidays with dinosaurs, mermaids, princesses, wizards, pinocchio, gingerbread men, unicorns and farm animals all featuring in our festive program.
SANTA & THE UNICORN + PIXIE'S AUSTRALIAN CHRISTMAS
Ho ho ho! Santa rides again in this festive Christmas double feature.
Shows at 10.30am for 2-9 year olds.


PINOCCHIO + CINDERELLA
The mischievous puppet who came to life and the story of Cinderella who leaves a life of drudgery to marry her prince.
Shows at 10.30am for 3-9 year olds.


THE DINOSAUR SHOW + THE LITTLE MERMAID
Take a trip with Deena the Dinosaur to a prehistoric world and enjoy the story of the mermaid who wanted to become a real princess.
Shows at 10.30am for 2-9 year olds.


SLEEPING BEAUTY + THE WIZARD OF OZ

The story of the enchanted princess who slept for 100 years and follow the yellow brick road with Dorothy, Tin man, Lion and Scarecrow.

Shows at 10.30am for 2-9 year olds.


THE GINGERBREAD MAN

Run! Run! Run! as fast as you can!, you can't catch the gingerbread man in this pacy show featuring stories, skits, songs & comedy.
Shows at 10.30am for 2-5 year olds.


THE UNICORN & THE RAINBOW + OLD MACDONALD HAD A FARM

Follow the adventures of Freda the unicorn and visit all your favourite farmyard friends in this puppet double feature.

Shows at 10.30am for 2-5 year olds.
TICKETS
Adults: $15 Children: $12
(Under 12 months = free of charge, all other guests require a ticket)
Location
Puppeteria Theatre Castle Cove
12H Denawen ave, Castle Cove NSW 2069
(Right next to Chatswood, off Eastern Valley Way)
Contact Details
Phone: 02 9371 7328
Email: jeralpuppets@yahoo.com.au
www.puppeteria.com