z 2019/12 Ferrari SF90 Stradale Exclusive Aust Premiere (SOLD OUT)
Limited tickets remaining! This one off event - next week - will only be held in Melbourne.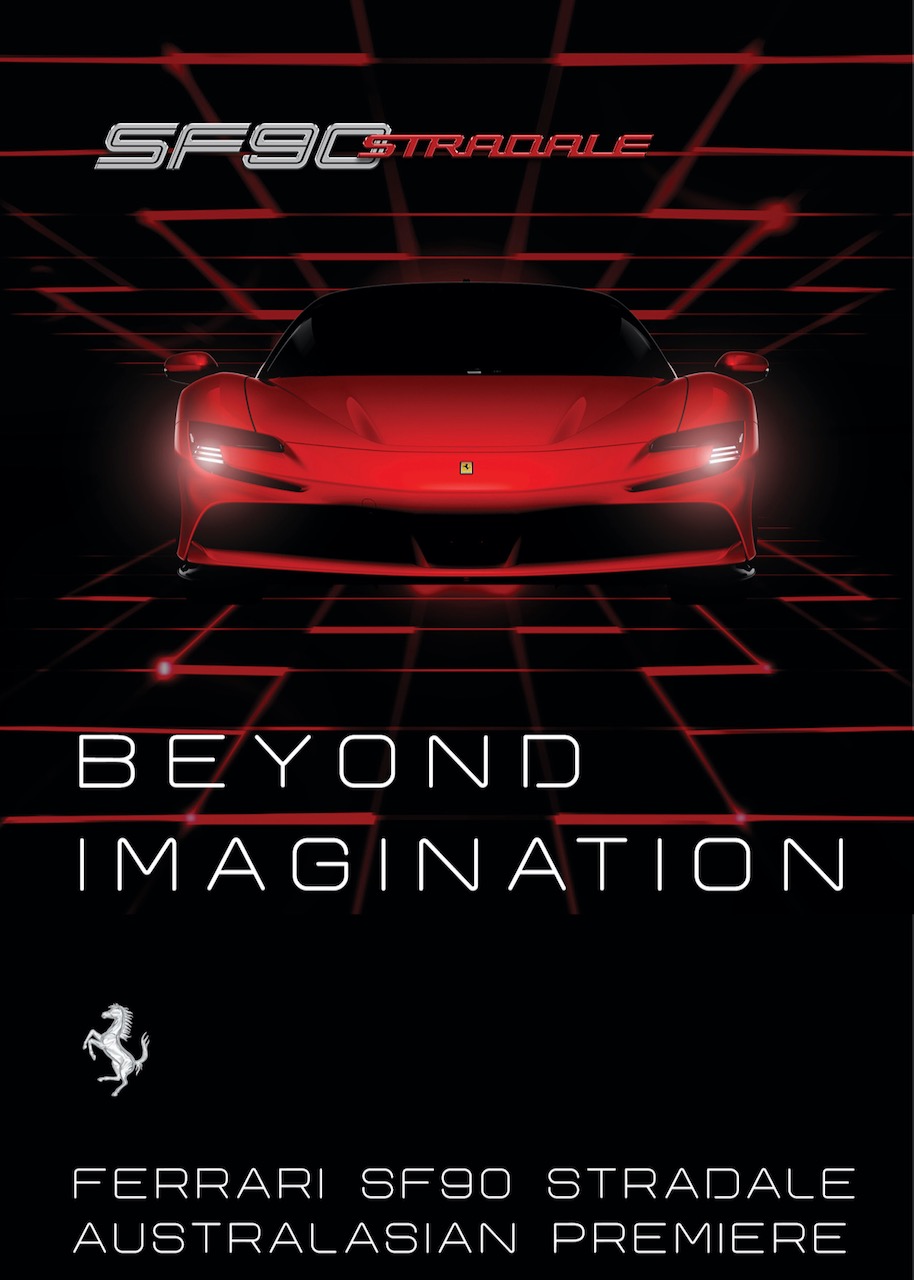 Date: Wednesday 11th December 2019
Time: 7.30pm – 10.30pm
Location: The Timber Yard, 351 Plummer St, Port Melbourne VIC 3207
Price: $575 per person or $1,000 per couple. Excludes flights and accomodation.
Attendees: Ferrari Club Member + 1 guest (Limit 2 tickets per FCA member).
Dress: Black Tie
RSVP: Only 40 tickets available so be quick.
Booking: Click BOOK NOW in the top right of this screen
Indulge in this exclusive national premiere event in Melbourne.
This one and only SF90 extravaganza is hosted by Ferrari Australasia.
A once in a lifetime opportunity to attend this breathtaking Australasian premiere of the first Ferrari plug-in hybrid production car.
Aside from those who have ordered an SF90 Stradale attending, Ferrari Club Australia has secured 40 exclusive tickets for our passionate members.
The evening includes a delicious 3 course dinner, drinks, entertainment and some special surprises that will provide an incredible experience.
Share this special moment in your Ferrari history with other passionate Ferrari owners from around Australasia.
This spectacular event will be a night to remember.
Simon Maxwell simon@gateways.net.au
Grahame Reinthal president@fca.org.au