Abstract Painting with Cold Wax Media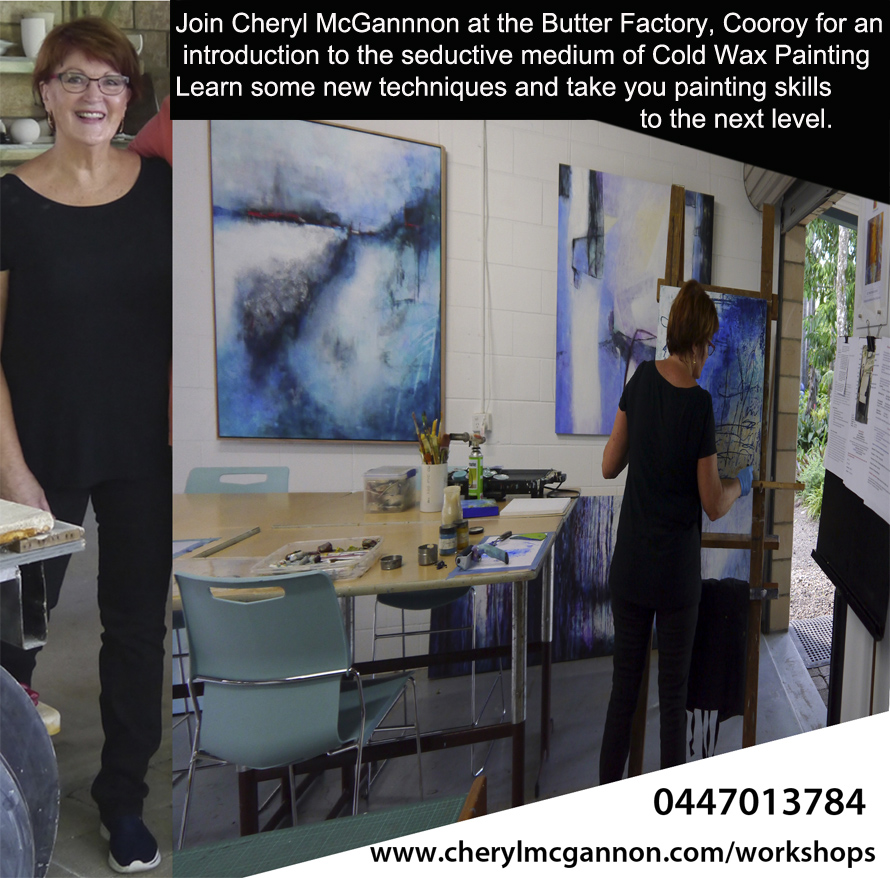 Three full days of creativity. Cold wax is a beeswax paste used at room temperature with oil paints and/or dry pigments. No fusing with heat is required. tools, surfaces and techniques will be explored. The use of pigment sticks along with cold wax and oil paint will be discussed. We will begin each day by experimenting on A5 oil canvas and progress to painting with layers in a larger format.
This workshop is suitable for all artists wishing to take their practice to the next level.
Location
BFAC Butter Factory Arts Centre
11A Maple Street, Cooroy Qld 4563
Contact Details