Perth Symphonic Chorus 2020 Choral Series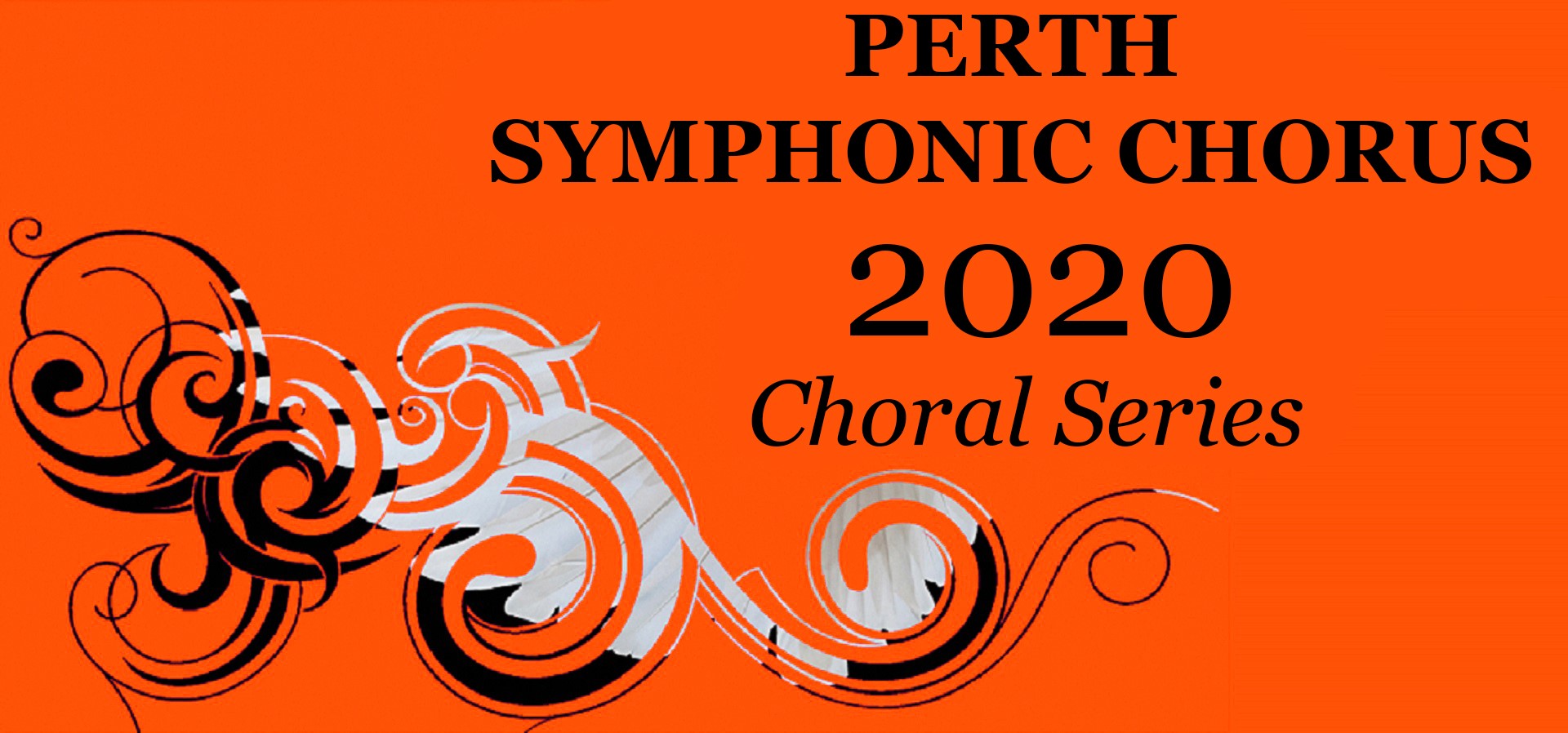 Once again, nationally renowned Perth Symphonic Chorus will present a wonderful year of spectacular choral singing. Under the baton of Dr Margaret Pride OAM the chorus has gained a reputation for choral excellence and masterful interpretations. Comments in reviews from its 2019 season included 'magnificent', 'unparalleled', 'stunning', 'a refined and assured performance' and 'an exceptional concert.' Be with us again in 2020 to savour the beauty of our repertoire and our work.
Anzac Reflections
Anzac Day is one day of the year we set aside to remember our fallen soldiers and our men and women who've represented our country to defend our shores and to help maintain world peace.
Often music can speak to a corner of our souls that is inexplicably hard to reach. Perth Symphonic Chorus's offering of music, along with some contemporaneous writings and stories, sometimes sad, sometimes uplifting, will aid our reflections on the sobriety of the day.
Rutter's memorable and tuneful Requiem for choir and orchestra begins the program, followed by smaller works such as Fauré's Pie Jesu, an excerpt from Jenkins' The Armed Man and beautiful unaccompanied arrangements of In Flanders Field and Danny Boy. Our concert ends with The Last Post being played as sunset approaches.
Sunday 19th April 2020
2.30pm
Venue Christ Church, Cnr Queenslea Drive & Stirling Hwy, Claremont
Saturday 25th April 2020
2.30pm
Venue St Mary's Anglican Church, 9 Ridge Street, South Perth
Swoons - Give My Regards To Broadway
A wonderful afternoon of Broadway songs from the earliest musicals to Matilda. This will be a fun journey through the impressive line of spectacular music this genre has produced. There'll be so many of your favourite songs and chart topping choruses to lift your spirits you'll leave on a high from this foot tapping choral, solo and jazz band concert.
Sunday 21st June 2020
2.30pm
Christ Church Claremont

Beethoven Extravaganza
In this year of Beethoven's 250th anniversary we'll be presenting his unique and ground-breaking Choral Fantasy for Piano, Orchestra & Choir with its heroic grandeur & expansive lyricism, the celebratory and uplifting vibrant Mass in C and his history changing, dramatic Fifth Symphony played by the Perth Philharmonic Orchestra.
Saturday 5th September 2020
7.30pm
University of Western Australia Winthrop Hall
Carols By Candlelight
Nothing speaks the magic of Christmas more than a candlelit carols concert. Relive beautiful, traditional carols sung by this fabulous choir along with specially chosen Christmas choral works. Community carols accompanied by a brass quintet will give the audience an opportunity to sing along with the choir as well. Let your heart be touched by warm and amusing readings and poems relevant to us today.
Saturday 5th December 2020
7.30pm
Sunday 6th December 2020
7.30pm
Venue Redemptorist Monastery, Vincent St, Noth Perth
Messiah
The West Australian Newspaper has described PSC's Messiah as 'triumphant' and 'polished to perfection'. Under the baton of Baroque specialist Dr Margaret Pride the Chorus' magnificent and acclaimed interpretation of this timeless work will be underpinned by the Perth Baroque Orchestra led by master violinist Paul Wright. Join the choir for this wonderful musical Christmas celebration enhanced by spectacular international soloists.
Saturday 19th December 2020
7.30pm
Perth Concert Hall

Booking and ticket information:
Helen: hngrigsby@gmail.com or 9246 2423