EGA Fantastic Fungi Screening & Mycology Panel Discussion (SOLD OUT)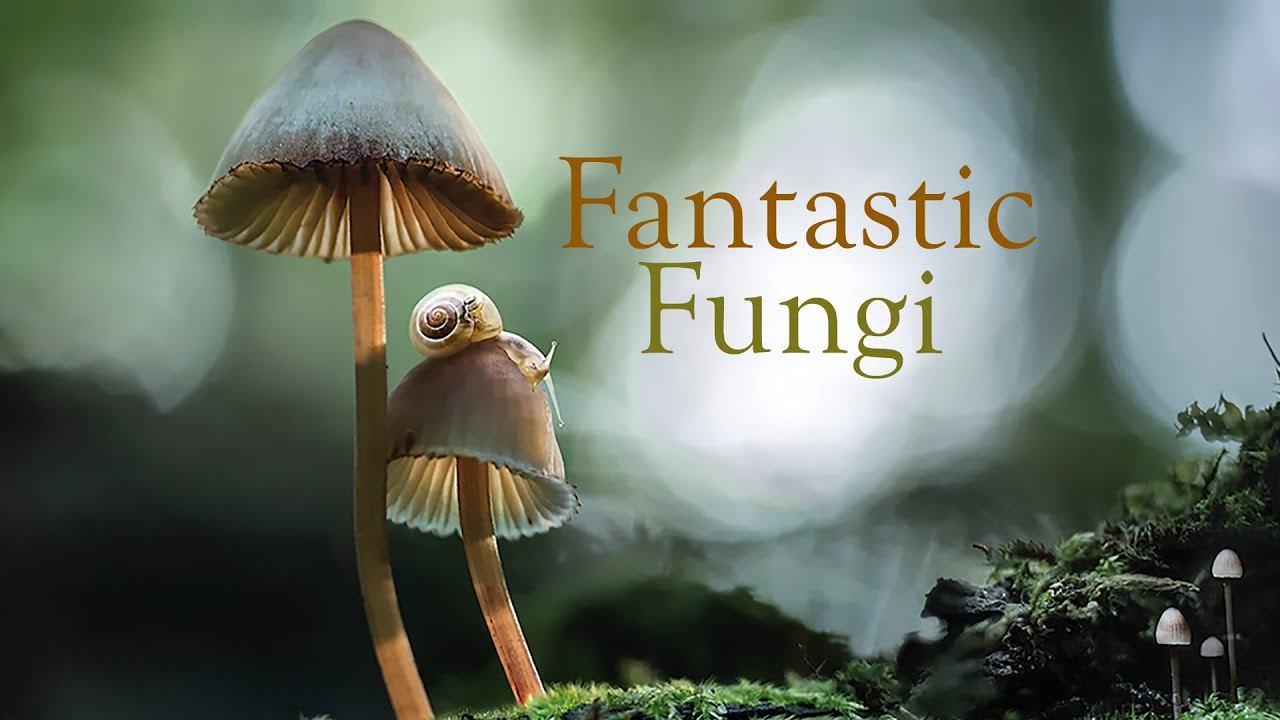 On Thursday January 30, Entheogenesis Australis (EGA) presents a Melbourne special film screening of the new feature documentary, Fantastic Fungi, followed by a panel discussion with leading experts from the world of mycology, ecology, and psilocybin therapy. Directed by Louie Schwartzberg,
Fantastic Fungi, directed by Louie Schwartzberg, is a consciousness-shifting film that takes us on an immersive journey through time and scale into the magical earth beneath our feet, an underground network that can heal and save our planet. Through the eyes of renowned scientists and mycologists like Paul Stamets, best-selling authors Michael Pollan, Eugenia Bone, Andrew Weil and others, we become aware of the beauty, intelligence and solutions the fungi kingdom offer us in response to some of our most pressing medical, therapeutic, and environmental challenges.
Imagine an organism that feeds you, heals you, reveals secrets of the universe and could help save the planet. Fantastic Fungi is a revelatory time-lapse journey about the magical, mysterious and medicinal world of fungi and their power to heal, sustain and contribute to the regeneration of life on Earth that began 3.5 billion years ago. You'll see it through the eyes of mycologists, discussing the unlimited potential of fungi in the fields of food, medicine, expanding consciousness, bioremediation, neurogenesis and treating end-of-life anxiety. And that's just the tip of the iceberg.
The screenings will be followed by a mycological panel featuring ecologist and environmental photographer Dr Alison Pouliot, mycologist Caine Barlow, ecologist Sapphire McMullan-Fisher, fashion designer and founder of Mycelium Made, Amanda Morglund, and President of PRISM, Vice President of EGA, research fellow in Medicinal Chemistry at Monash University, and co-lead investigator of the upcoming Melbourne psilocybin trials at St Vincent's Hospital, Dr Martin Williams. The mycological panel will be facilitated by the coordinator of Fungimap, Cameron Durnsford, and Enpsychedelia host, Nick Wallis, will MC. Please note, while most panel guests will appear at both sessions, there may be minor changes to the lineup between sessions. We will confirm this information very soon.
This event supports the work of Fungimap, a not for profit, citizen-science organisation dedicated to furthering the conservation and knowledge of Australian fungi. See www.fungimap.org.au
Watch the Fantastic Fungi trailer here: www.fantasticfungi.com/trailer
Both screening and panel sessions are on Thursday 30 January 2020 at Cinema Nova, Carlton, Victoria.
The first session starts at 6:30pm, followed by the panel, ending at 8:45pm. Doors open 6:15pm.
The second session starts at 9:05pm with the panel followed by the film, ending at around 11pm. Doors open 8:50pm.
Tickets are $24 (concession), $29 (general), and $34 (EGA supporter). This is a limited capacity event, with the first session already sold out, so book early to avoid missing out.
Find and share the Facebook event page by clicking here
"Schwartzberg's film quickly proves to be one of the year's most mind-blowing, soul-cleansing and yes, immensely entertaining triumphs." ~ Matt Fagerholm, RogerEbert.com
"A must see for anyone interested in life, death and the pursuit of the planet's well-being." ~ David Carpenter, Forbes
"As researchers describe the workings of vast underground networks of mycelium, the filmmakers offer CG that is just as polished as the time-lapse, and more colourful. It's spookily beautiful, even, especially when envisioning what lies unseen beneath old-growth forests." ~ John Defore, The Hollywood Reporter
ABOUT ENTHEOGENESIS AUSTRALIS (EGA)
Entheogenesis Australis (EGA) is an information-based, volunteer charity. It exists to provide a forum for critical thinking and balanced discussion about ethnobotanical research, pharmacology, neurosciences, philosophy, anthropology, history and related areas of study. EGA offers a welcoming space to examine past and present relationships between people, plants and the environment. It encourages gardening and the care/collection of plants that have a traditional relationship with humankind and promotes knowledge preservation around medicinal plants and related compounds.
For more information about Entheogenesis Australis and to subscribe to our mailing list visit the EGA website: entheogenesis.org
EGA respectfully acknowledges the traditional custodians of the stolen land on which this event occurs, the Boon Wurrung and Woiwurrung (Wurundjeri) peoples of the Kulin Nation. We recognise that sovereignty was never ceded and pay respect to Elders past, present, and emerging. We stand in solidarity with First Nations People in the fight for climate justice.
Location
Cinema Nova
380 Lygon St, Carlton Vic 3053
Contact Details