South Australian Prophetic Summit 2020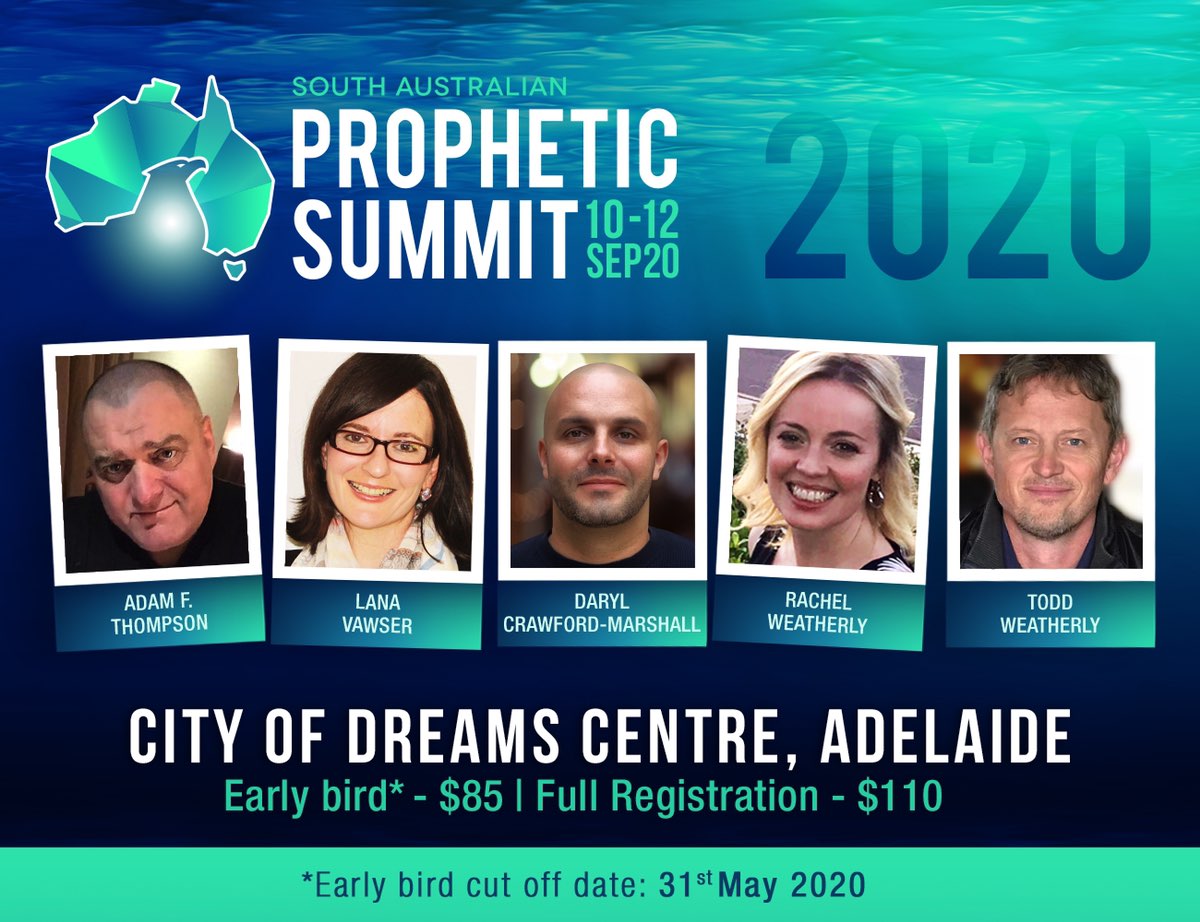 We are delighted to have five influential Australian prophets speaking at this event which we believe is set to have a significant impact on the prophetic communities of South Australia and the nation. This gathering of prophets will carry with it an impartation for anyone who feels called into prophetic ministry or simply has a desire to move more powerfully in this gifting.
PLEASE NOTE: If you make a live stream booking before 5pm (ACST) on Thursday 10 September you will receive login details to the livestreaming page via email before the start of The Summit. If you make a booking after the commencement of The Summit you will receive login details within 24 hours of purchasing your ticket/s. Upon logging in you will be able to replay and download any missed sessions as well as watch the remainder of The Summit live.