Tim McMillan and Rachel Snow play The Gallery Gigs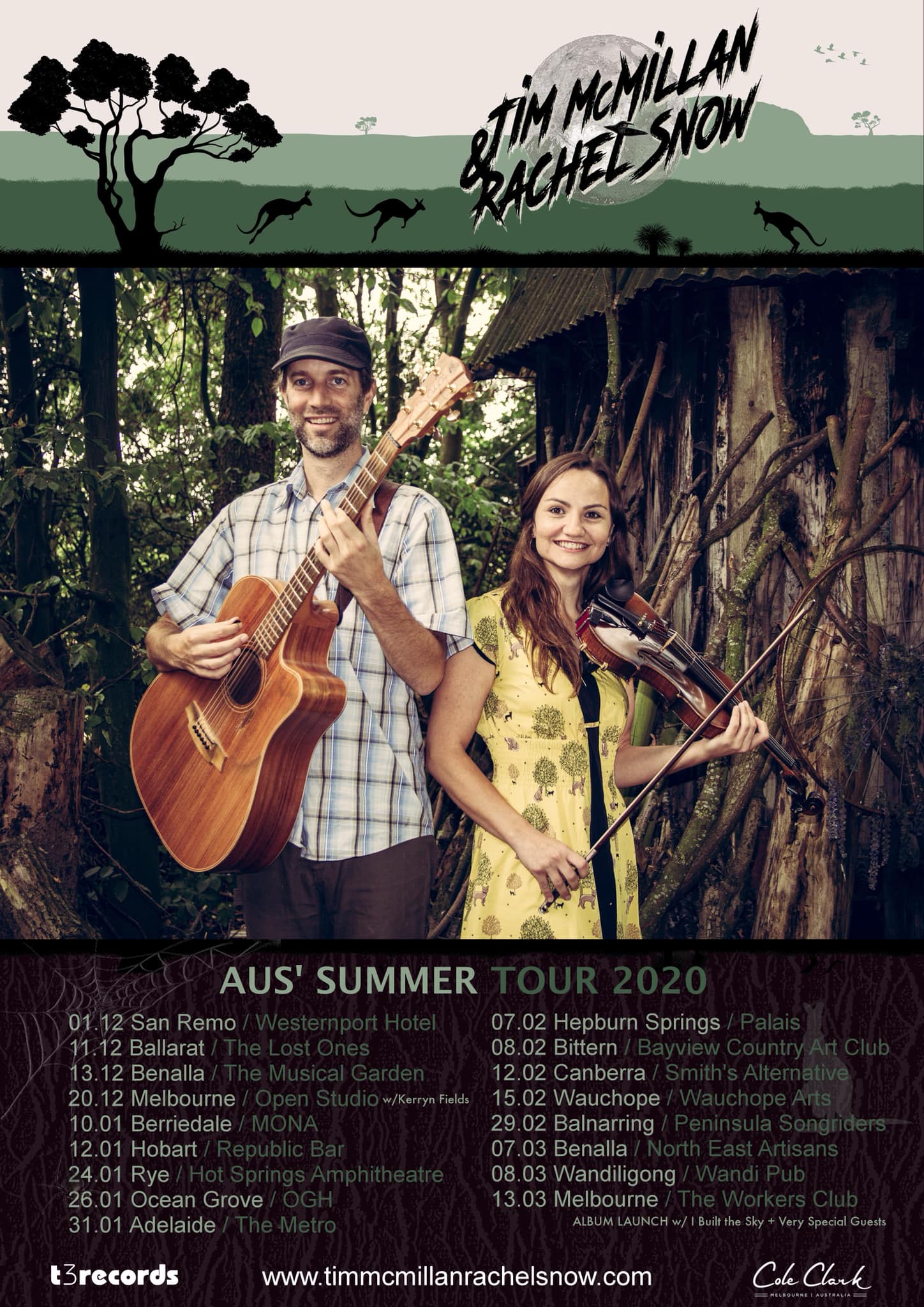 Tim McMillan & Rachel Snow are a duo from Melbourne, Australia, currently based in Germany. They entertain and delight audiences across Europe performing over 120 concerts each year. Tim is a percussive fingerstyle guitarist and outlandish yarn spinner and Rachel is an exceptional violinist and accomplice in Tim's whimsical narrative.

Support by Wodonga based librarian by day, pop music sensation by night, Toby Mobbs.
Location
Gallery 2
122-124 Bridge St East, Benalla VIc 3672
Contact Details