Carbon Offset Funding For On-Farm Revegetation Workshops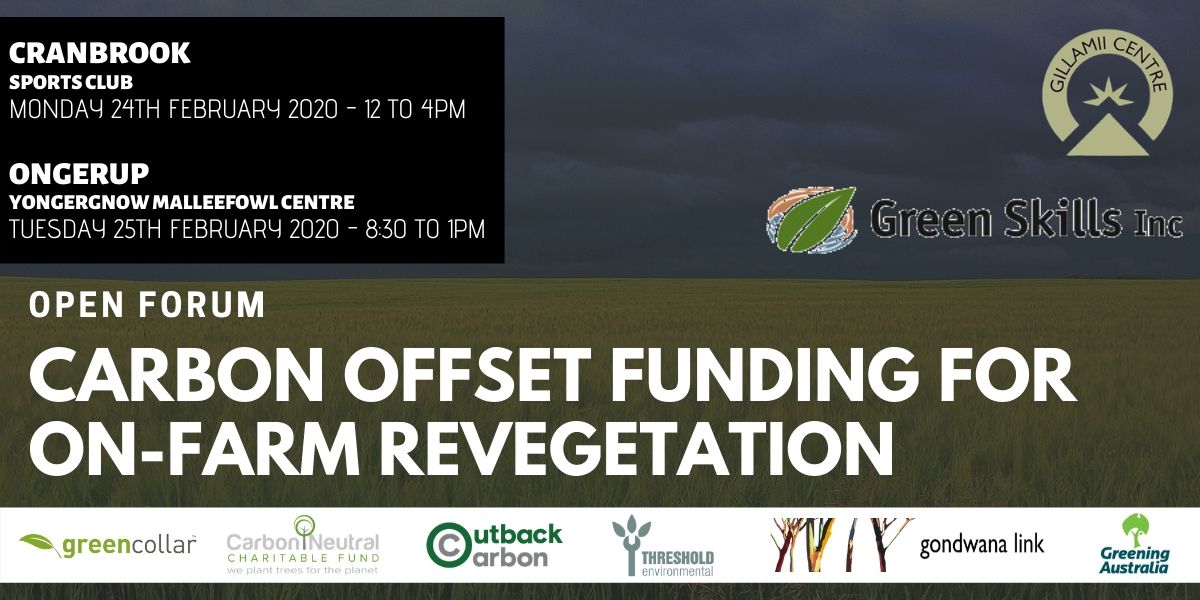 Interested in understanding the Carbon Offset Industry?
Want to know what opportunities are available for your business, farming enterprise or organisation?

Join the Gillamii Centre and Green Skills at one of our two FREE workshops in Cranbrook and Ongerup to connect with leading industry representatives, ask critical questions and peruse potential opportunities for carbon offset funding!

Please see below details on workshop session times, locations and associated agendas.
Location & SESSION TIME
Cranbrook Workshop
Cranbrook Sporting Club & Yongergnow Malleefowl Centre
55/67 King Street & Jaekel St, Cranbrook & Ongerup WA 6321/6336
Monday the 24th February 2020 12:00pm - 4:00pm
Agenda - TBC
Ongerup Workshop
Yongergnow Malleefowl Centre
Lot 260 Jaekel Street, Ongerup, WA 6336
Tuesday the 25th February 2020 8:30am - 1:00pm
Agenda - TBC
Contact Details