Legends 'The Magic The Music'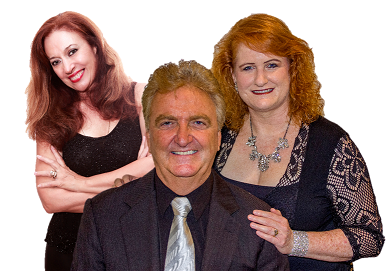 The magic returns in 2020 with an all new show, back by popular demand. Experience Brisbane's most electrifying variety stage show featuring the Four Kinsmen's George Harvey, Robert Pearson and Debbie Fitzsummons along with the stunning Laura Doolan and Bill Schumacher.
Immerse yourself in an entertaining afternoon of music and fun with five award winning Australian entertainers. The auditorium dances with the lights of special effects and vibrates with the thrum of 'The Christie'. On this 1934-vintage instrument, Debbie Fitzsummons and Bill Schumacher conjure a symphony of sound, in a program of exhilarating popular music supported by the talented Greg Doolan Band.
Fire 'N' Dough Wood Fired Pizza are returning for this year's Legends event. Enjoy lunch before the show by ordering your pizza from 12.30pm in the foyer along with a drink from the bar then take your seat in the legendary TOSAQ cabaret seating to see and hear all the action on stage.
TOSAQ - Theatre Organ Society of Australia Queensland
Christie Cinema Pipe Organ
Kelvin Grove State College Theatre
Corner Tank Street & Victoria Park Road
Kelvin Grove, Queensland 4059
Brett Kavanagh | email - info@tosaq.com.au | www.tosaq.com.au
Facebook /TOSAQLD
Phone - 0412 879 678