Phoenix Next Level Club Development Program 2020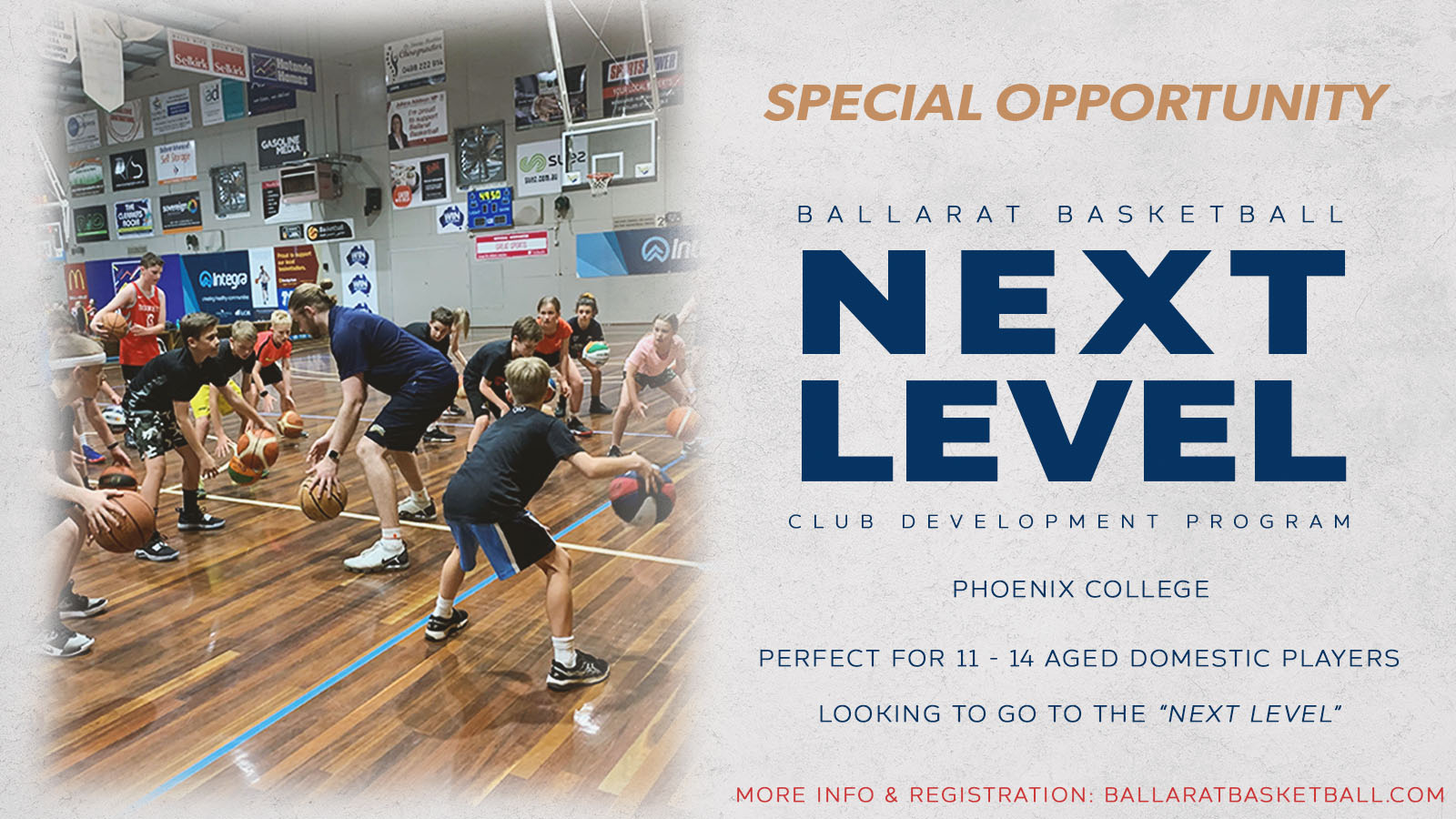 Ballarat Basketball's NEXT LEVEL development program is a new program aimed at aged U/12 & 14 domestic players who will get the chance to develop their fundamentals and learn new concepts of the game to help reach the "Next Level"
This special offer will be a 3 week program which 3 sessions located at Phoenix College held on March 2nd, 16th and the 23rd.
Boys & Girls welcome
March 2nd, 4:30 - 5:30
March 16th, 4:30 - 5:30
March 23rd, 4:30 - 5:30
Next Level Sessions are ran by our very own coach Ryan McKew and Miners & Rush support coaches.
COST
$30 For the 3 week program.
Location
Phoenix P-12 College
Hertford Street, Sebastopol VIC 3356, Sebastopol Vic 3356
WHEN
March 2nd, 4:30 - 5:30
March 16th, 4:30 - 5:30
March 23rd, 4:30 - 5:30