RHFNC 2020 Season Launch (CANCELLED)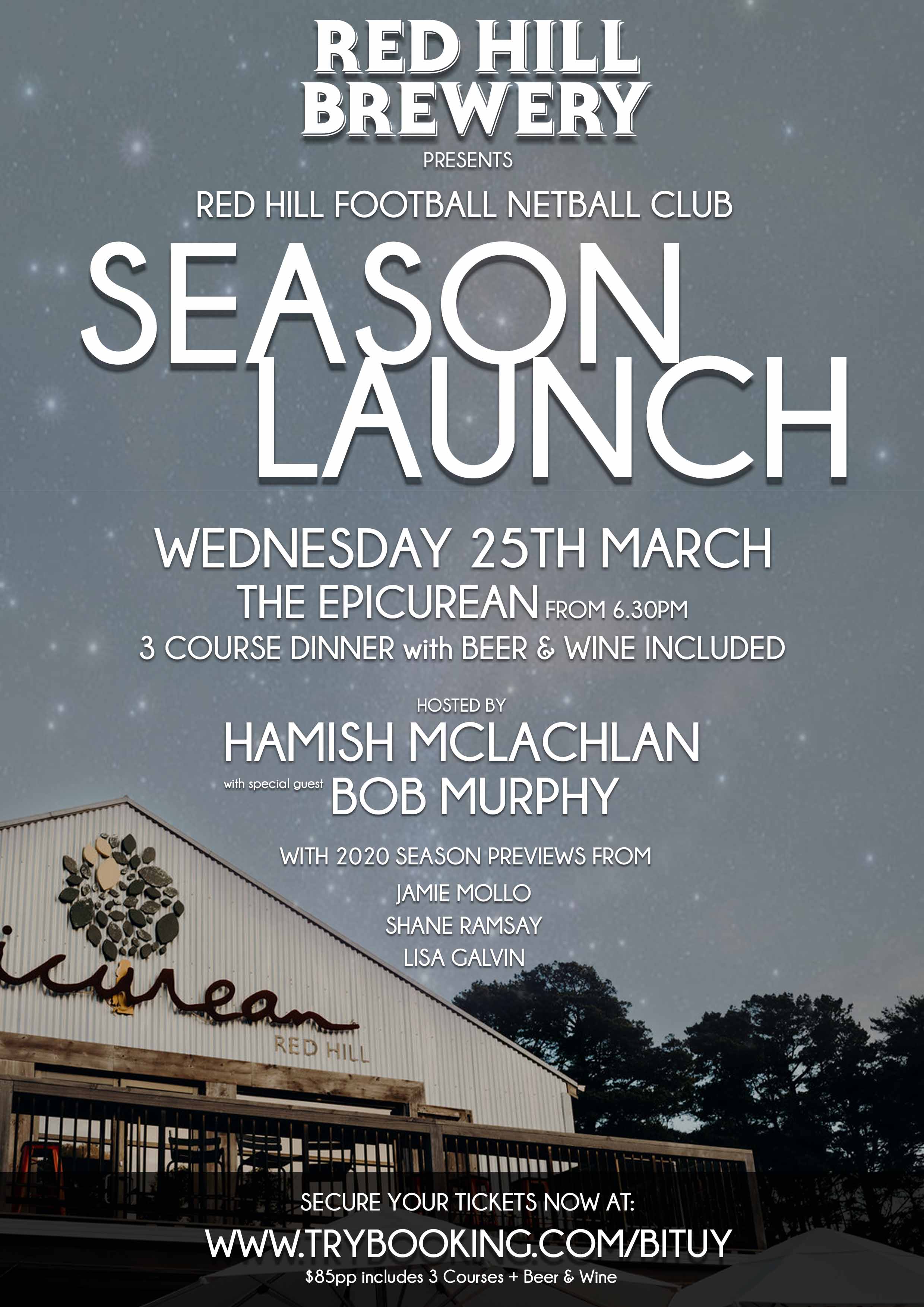 The Red Hill Brewery proudly presents the 2020 Red Hill FNC Season Launch Dinner on Wednesday 25th March from 6.30pm at The Epicurean.

Your ticket gets you a sensational 3 Course Dinner with Beer & Wine included.

Hosted by Hamish McLoughin with 2020 Season Previews from Jamie Mollo, Shane Ramsay and Lisa Calvin - join us for a fantastic evening of fine food and excitement as we build towards a huge season of Division 1 Football & Netball.
Location
The Epicurean
165 Shoreham Road, Red Hill South VIC 3937
Contact Details