Managing for the Extremes (Drillham)- POSTPONED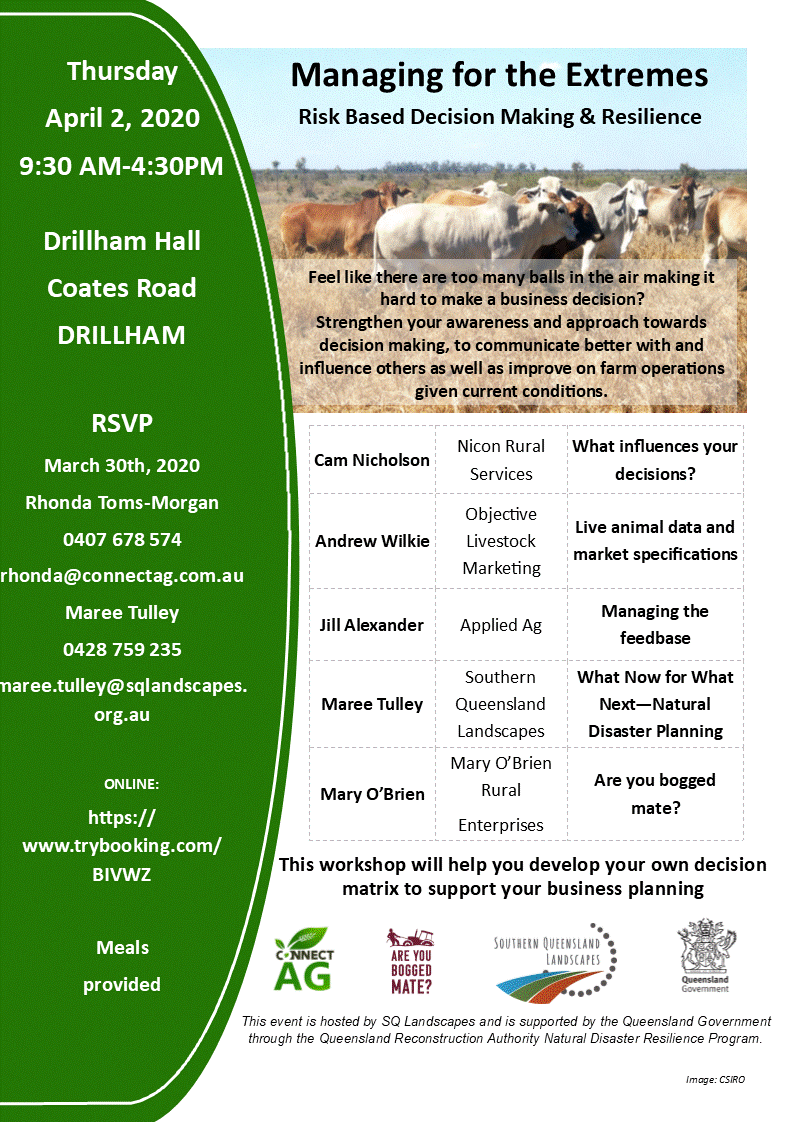 Feel like there are too many balls in the air making it hard to make decisions?
Strengthen your awareness and approach towards decision making, to communicate better with and influence others as well as improve on farm operations given current conditions.

Guest Speakers:
Cam Nicholson - Nicon Rural Services
Jill Alexander - Applied Ag
Andrew Wilkie - Objective Livestock Marketing
Maree Tully - SQ Landscapes
Mary O'Brien - Are you bogged mate?
Location
Drillham Hall
Cnr Coates Road and Lane Road, Drillham QLD 4424