Andrew McClelland: A Seated Walking Tour of Western Europe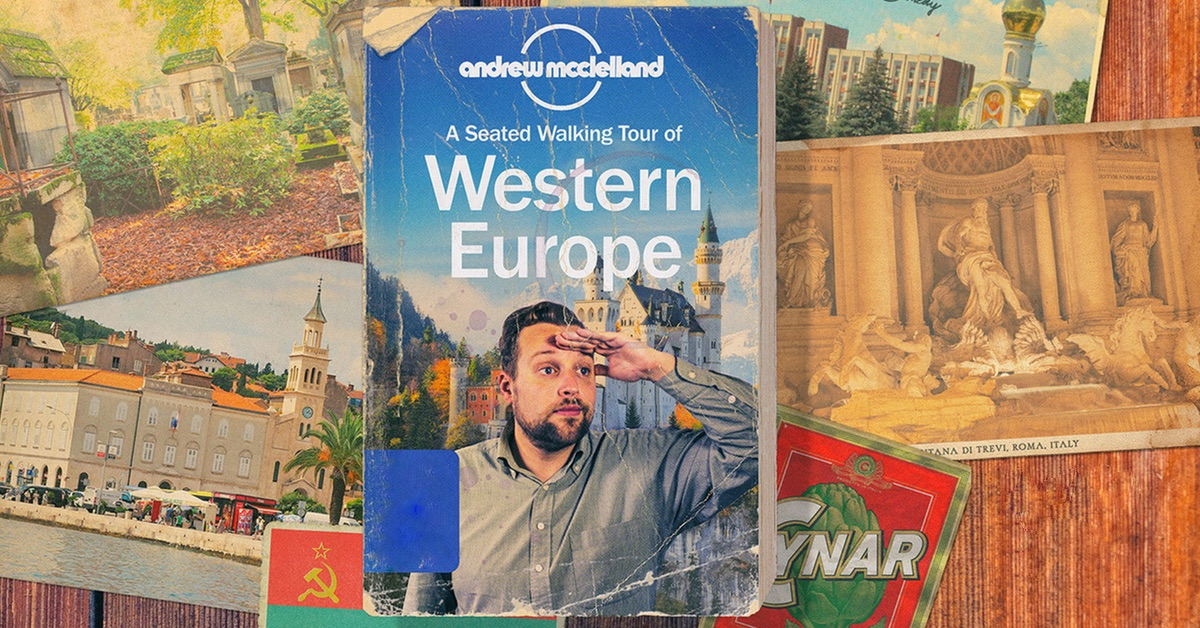 An online lockdown special! The ONLY responsible way to travel.

Armed with Google Street View, a big screen and an enthusiastic but flawed knowledge of history, Andrew guides you (rather hurriedly) through Europe's greatest cities and towns. See the things! Learn their stories! Get no exercise!

Never has a European walking tour been so quick, funny and indeed, cost effective.
But why trust Andrew's word alone? You want accolades? Andrew has accolades!
Comedian's Choice Award, Melbourne International Comedy Festival
Jury Prize Winner, Sydney Comedy Festival
"praise comes as easily as the belly laughs… You'd be hard pressed to have more fun in any other Comedy Festival show." - The Age
"In a word, brilliant... if you haven't seen one of his performances yet, it's high time you did! Raucous laughs and lengthy applause shows McClelland got the ingredients right." -Crikey (Daily Review) 4.5 stars
"He is both Jeeves and Wooster. His goofy, fun-loving personality is undercut by a sharp wit and craftiness... The material is all top notch" -Beat 4.5 stars

Tickets are based a Pay What You Can model. If you can buy a ticket (they're $5/$10/$20 in Australia) that's GREAT! If you can't, book a free ticket. Just make sure you like Andrew's Facebook page, share the event, or sign up to the Serious Comedy newsletter (you know, all the nice word-of-mouth stuff).
Once you book your place, you'll receive an email with all the details you'll need to access the Zoom session (including instructions on how to use it if you're not a tech-minded person).
This show is streaming on Thursday 28 May at 8:30pm (AEST). If you're not in Australia's eastern states, check your time with this nifty time zone converter.
This production is supported by the City of Melbourne through its Quick Response Arts Grants (support during COVID-19) initiative.
Contact Details