Conquering Performance Anxiety: An Interactive Webinar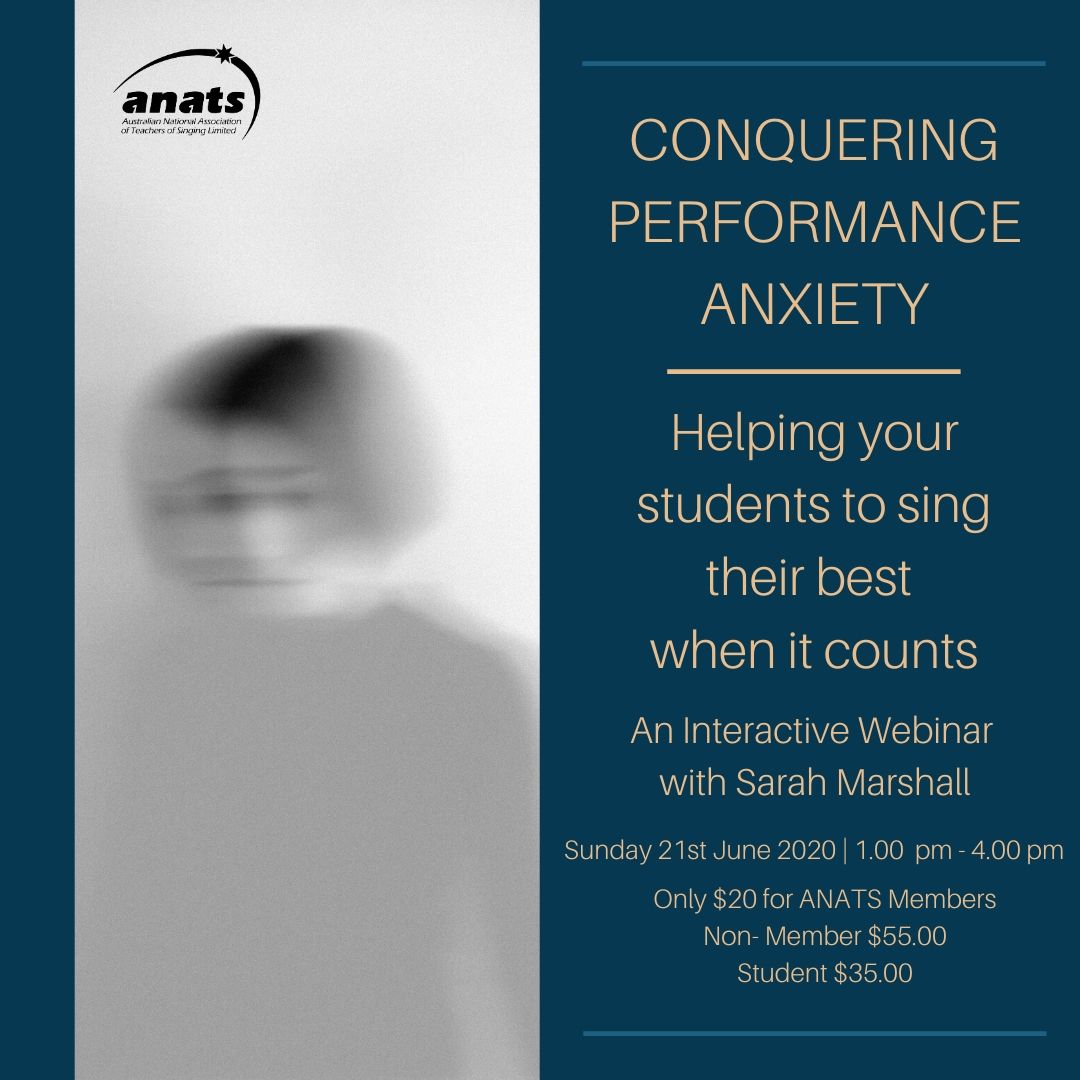 As teachers, we all encounter students with varying levels of performance anxiety. Every student is different and assisting each individual student to overcome their fears can be difficult.
This interactive webinar will provide you with a Toolbox to help your students manage anxiety and sing their best when it counts. This highly informative interactive Webinar will equip you with the skills to help your students perform at their best in all situations.
Contact Details