Serious Comedy proudly presents
Louisa Fitzhardinge: Comma Sutra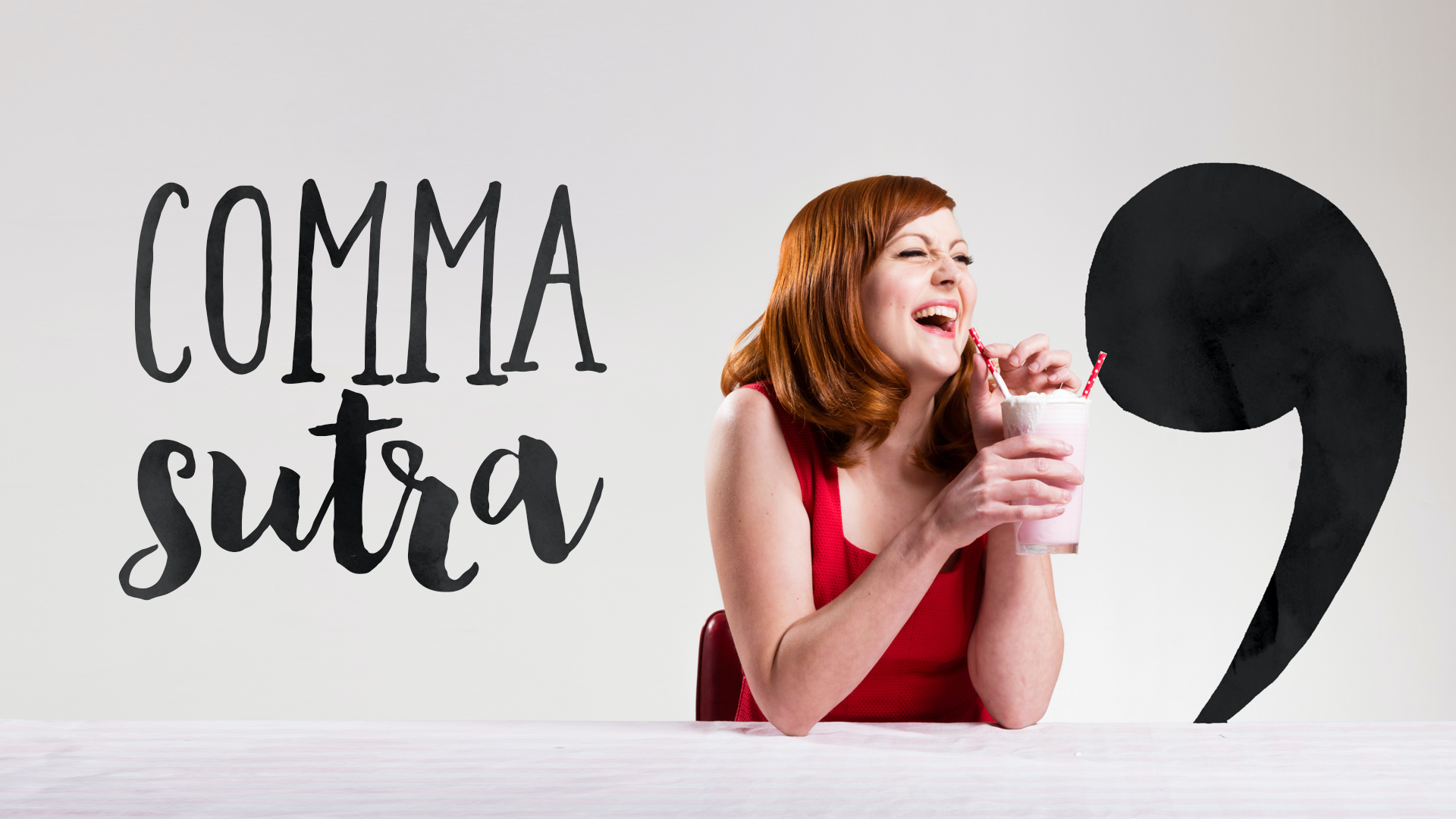 Australia's best-loved grammatical comedy is coming online in a live comedy lockdown special!

★★★★★ 'Comma Sutra is a brilliant cabaret show – brilliant in content and performance alike.' - The West Australian
★★★★★ 'Witty lyricism and punchlines timed to perfection.' - Theatre People
★★★★★ 'An absolute affection for all things wordy.' - The Australia Times
★★★★★ 'One of the wittiest and most intelligent shows included in this year's lineup.' - The Funny Tonne
★★★★☆ "A considered, entertaining and brilliant piece of work by an exceptionally talented Australian artist." - Arts Hub
★★★★★ "beautifully crafted. Genuine and utterly hilarious, Louisa and Greg will have you laughing at linguistics, chortling at commas, and sniggering at semantics." - Pelican Magazine
Nominated Best Cabaret (Perth Fringe World)

Louisa's found true love in the English language, but it's hard being a grammar nerd when there are people selling "potato's" and misusing the word 'literally' at every turn. All she really wants is someone who'll snuggle up with her on the couch and seductively whisper puns into her ear. Ideally in multiple languages. Is that too much to ask?

Join language-loving Lou as she explores the 'bien' and the 'mal' of how we communicate, from sign language gone wrong to Germany's penchant for weird and wonderful words, and figures out why she's so smitten with the written. It's nerdy. It's pun-filled. And it might just make you want to learn a language... or at least start erasing those damn stray apostrophes on café blackboards.
Tickets are based a Pay What You Can model in recognition that coronavirus has had a severe impact on the arts and entertainment, but also lots of other groups of people. If you can buy a ticket (there are options for $5 - $30) that's GREAT! If you can't, book a free ticket. Just make sure you like the artist's Facebook page, share the event, or sign up to the Serious Comedy newsletter (you know, all the nice word-of-mouth stuff).
This show has performances
at 9pm, Thursday 16 July 2020
Show are happening online, via Zoom. You'll need a computer or other device with an internet connection. These times are based on Australian Eastern Standard Time (GMT+10). If you're not in Australia's eastern states, you can check your time with
this nifty time zone converter.
If you booked tickets, you'll receive an email from gigs@seriouscomedy.com.au the day of the show with the login details and some more information on how Zoom works. If you haven't received this (and it's not in your spam) send an email over to gigs@seriouscomedy.com.au and we'll sort it out. You can also download a simple PDF on how Serious Comedy uses Zoom from the website here.
These shows are being broadcast from Footscray in Melbourne's west. We are working on the traditional lands of the Boonwurrung and Wurundjeri people of the Kulin Nation and pay our respects to their Elders, past, present, and emerging.
Supported by the City of Melbourne COVID-19 Arts Grants