Serious Comedy proudly presents
Alan Lovett: Poems to Lock Down to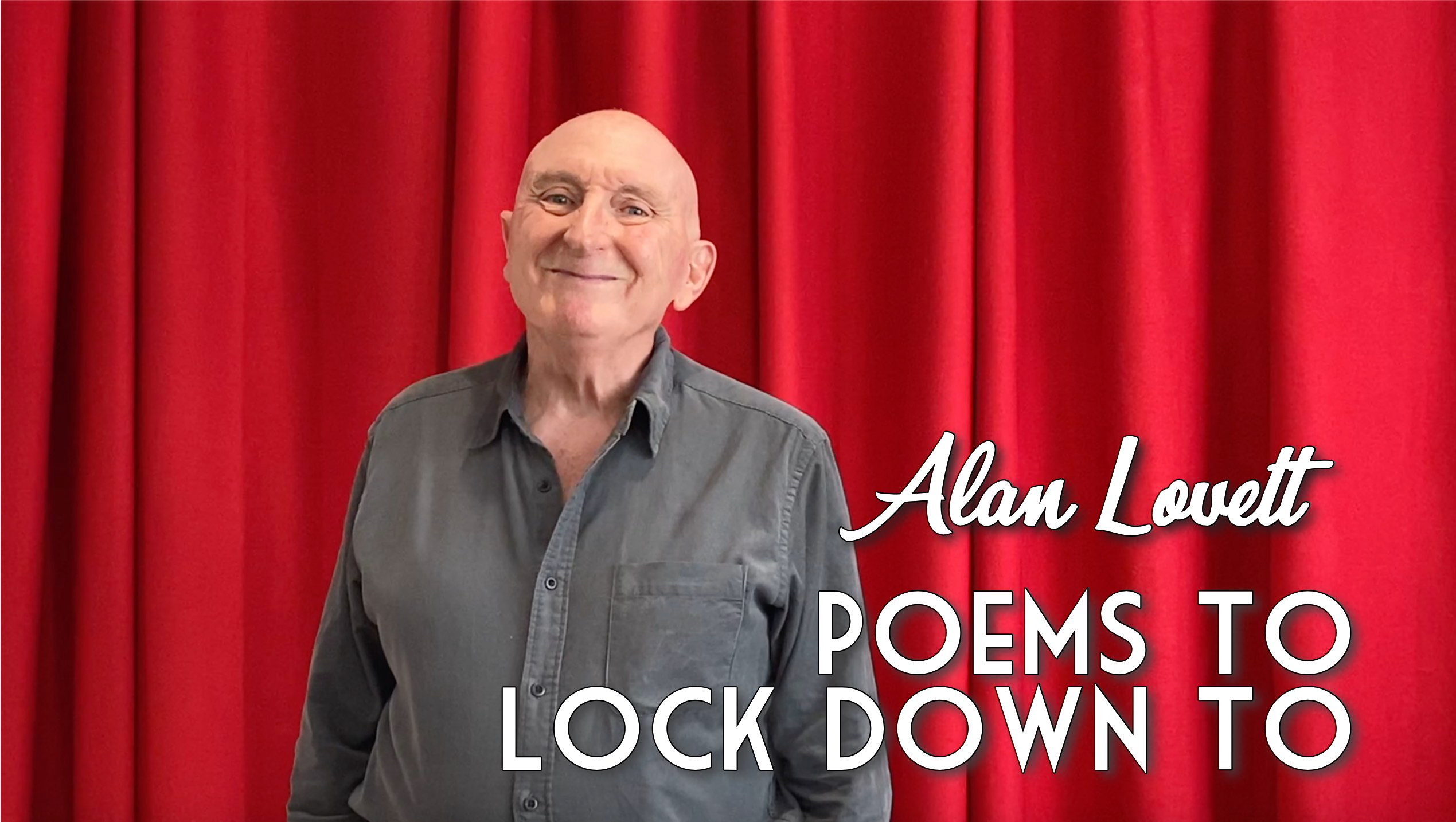 A short evening of poetry to delight the young and the young at heart where you can expect works both serious and funny from Banjo Paterson, Oodgeroo Noonuccal, Spike Milligan, Shakespeare, Sylvia Plath and Roald Dahl among many others. And all from memory.
Once, as an out of work actor, Alan Lovett went on the streets as a busker performing poetry – not his own, but poems by his favourite poets. It was such a success that he was soon performing poetry on tour all over Victoria and NSW, including Melbourne and Sydney.
Since then, Alan has performed poetry at festivals in the UK and in cities across Canada where his performances received wide praise.
One of Alan's other specialities is Japanese kamishibai storytelling, which he has performed in Japanese (in Japan), at the State Library of Victoria (in English) and at the Melbourne Japanese Festival (in Japanese and English).
As an actor and playwright, Alan has appeared in such different places as the Adelaide Festival Theatre, Cardiff Castle and Toronto University theatre. He has performed in Shakespeare, stage musicals and one-man plays. Locally, you may have seen Alan on stage last year in Bottom's Dream, a one-man comedy about a character from Shakespeare's Midsummer Night's Dream at Melbourne's Butterfly Club.
Tickets are based a Pay What You Can model. If you can buy a ticket (they're $5 - $30) that's GREAT! If you can't, book a free ticket. Just make sure you like the Serious Comedy Facebook page, share the event, or sign up to the Serious Comedy newsletter (you know, all the nice word-of-mouth stuff).
This show has performances
Shows are happening online, via Zoom. You'll need a computer or other device with an internet connection. These times are based on Australian Eastern Standard Time (GMT+10). If you're not in Australia's eastern states, you can check your time using this nifty time zone converter.
If you booked tickets, you'll receive an email from gigs@seriouscomedy.com.au the day of the show with the login details and some more information on how Zoom works. If you haven't received this (and it's not in your spam) send an email over to gigs@seriouscomedy.com.au and we'll sort it out. You can also download a simple PDF on how Serious Comedy uses Zoom from the website here.
These shows are being broadcast from Footscray in Melbourne's west. We are working on the traditional lands of the Boonwurrung and Wurundjeri people of the Kulin Nation and pay our respects to their Elders, past, present, and emerging.