An Urban Conversation on Systemic Change Post Covid-19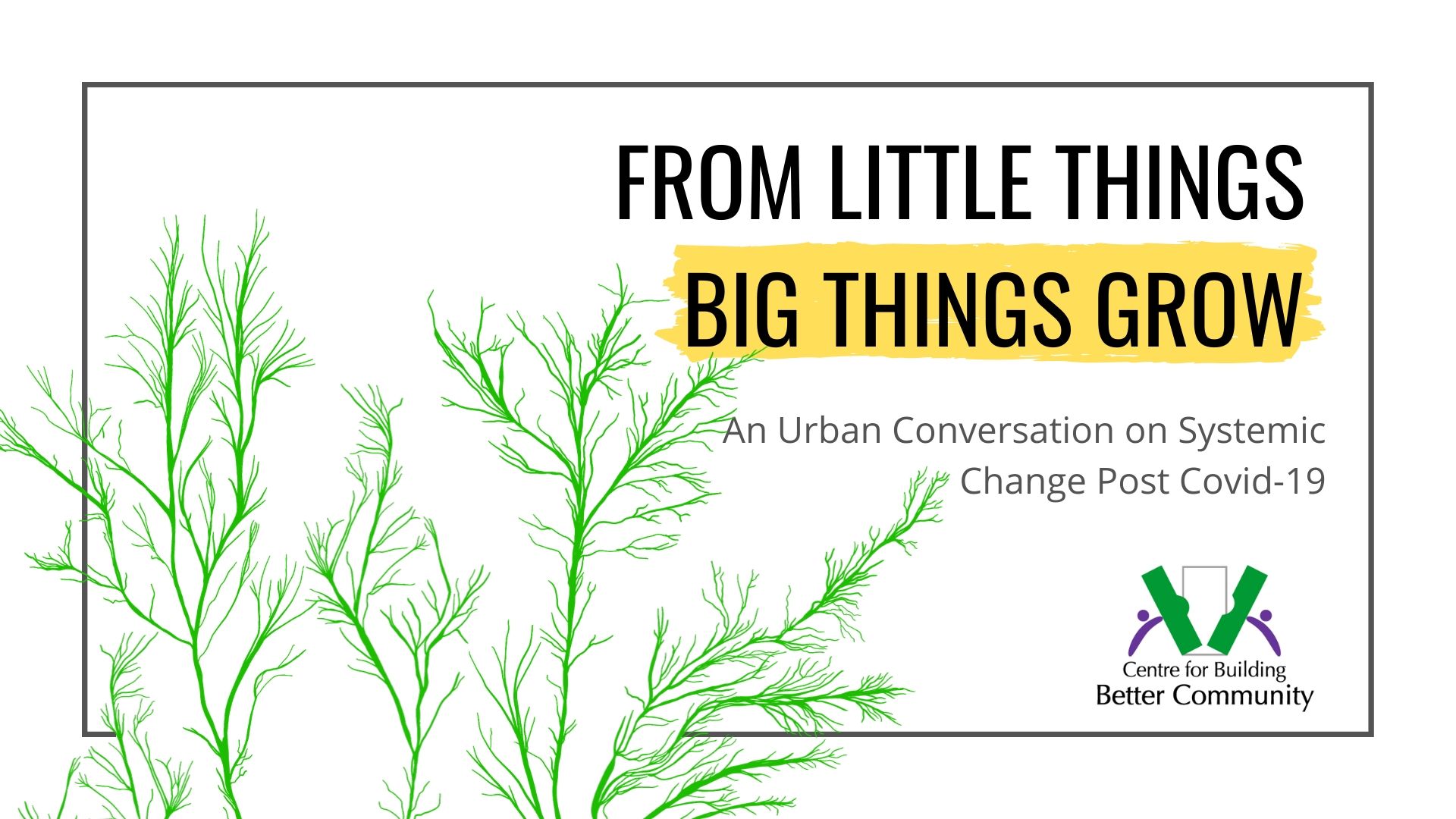 If we want to work towards a more compassionate, inclusive and just world - a place where everyone can flourish - we need to explore how to alter the systems that have become so normal, as well as hear the good news stories of personal growth and resilience.
The event will bring a diverse set of stakeholders together, aiming to generate sector specific conversations. A further discussion will be planned to share learnings and work towards collaborative strategies for change.