Go Write Yourself: Memoir Writing with Mike Cavanagh (SOLD OUT)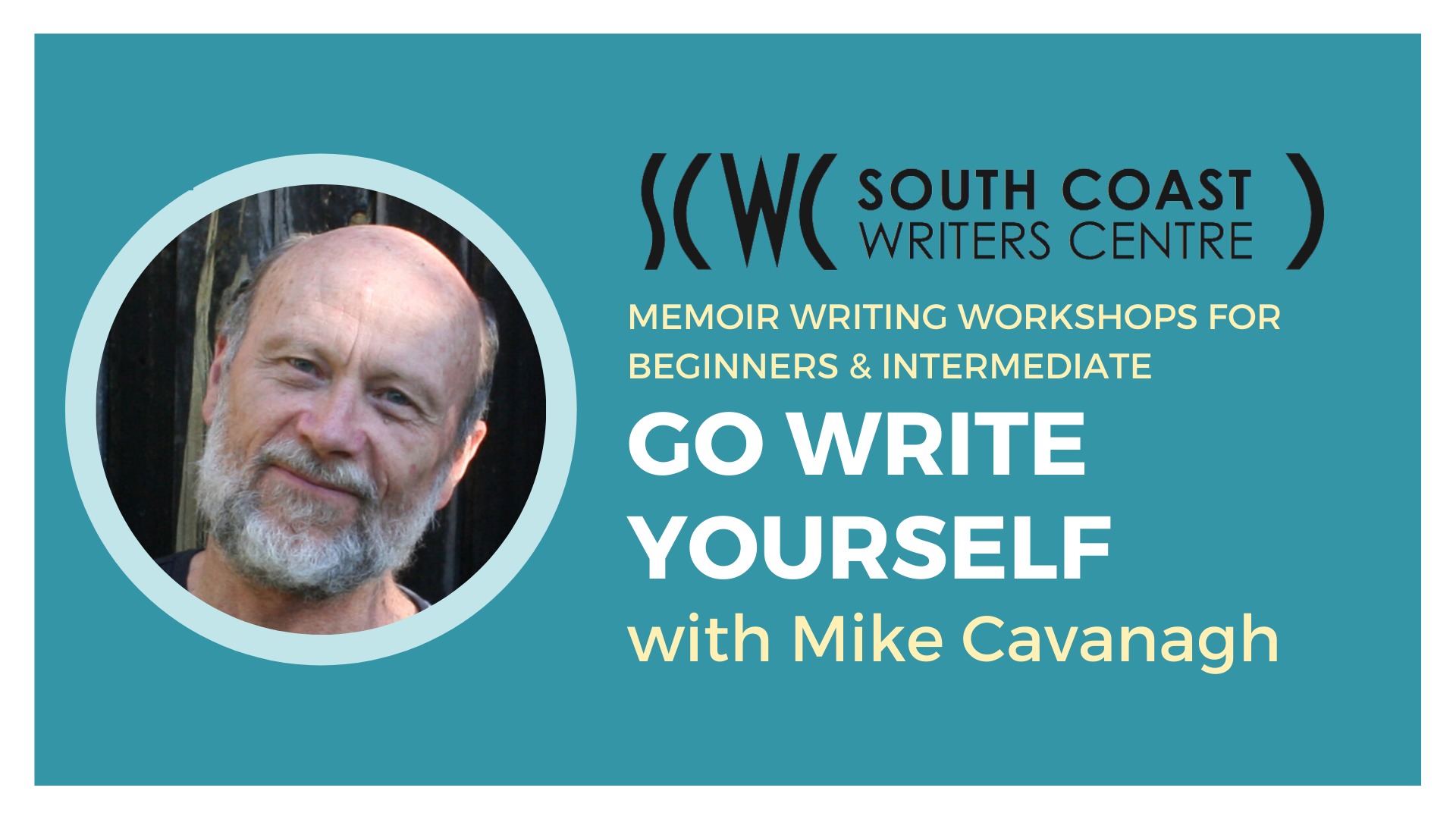 As part of the South Coast Writers Centre's Online Writing Workshop Program, memoir author Mike Cavanagh presents a two-part workshop series divided into sessions for beginners and intermediate.

If you've ever thought about writing a memoir, or you've started and got stuck, the beginner's workshop is for you. The intermediate workshop is for those who've taken the plunge and embarked on writing their memoir. Both workshops will be run over three sessions each.
Beginners
CLOSED
Intermediate
This workshop is for those who've taken the plunge and embarked on writing their memoir, or are looking towards publishing. We'll be focusing on how you get your memoir completed, what you need to do to really get it completed once you think you have, and ways to approach getting your memoir published. Time to be brave and move from being a writer to a (gentle) critic, editor, proof-reader; and, like Eliza Doolittle's dad (the Stanley Holloway one), how to approach others to do some of the work for you. Manuscript assessment will be available if arranged during the workshop.
Location
This workshop will run entirely online over Zoom. Participants will receive an invitation link to join the sessions before the first session after they have booked a ticket.
You will need to register for a free Zoom account and download the Zoom app onto your device before the workshops. This process should take less than 15 minutes, but is recommended to do ahead of time.
MIKE CAVANAGH
Mike Cavanagh is a prolific South Coast writer who has produced two highly-rated memoirs. His Beginners Memoir course returns to the South Coast Writers Centre due to popular demand. Previous participant's responses were overwhelmingly positive: they "loved his presentation" and described it as "awesome", "valuable", "wonderful", "helpful and motivating". If you've got a memoir in you; don't miss out!
Contact Details