Serious C
omedy, supported by the City of Melbourne COVID-19 Arts Grants, pro
udly presents
Rama Nicholas: The Lucky Ones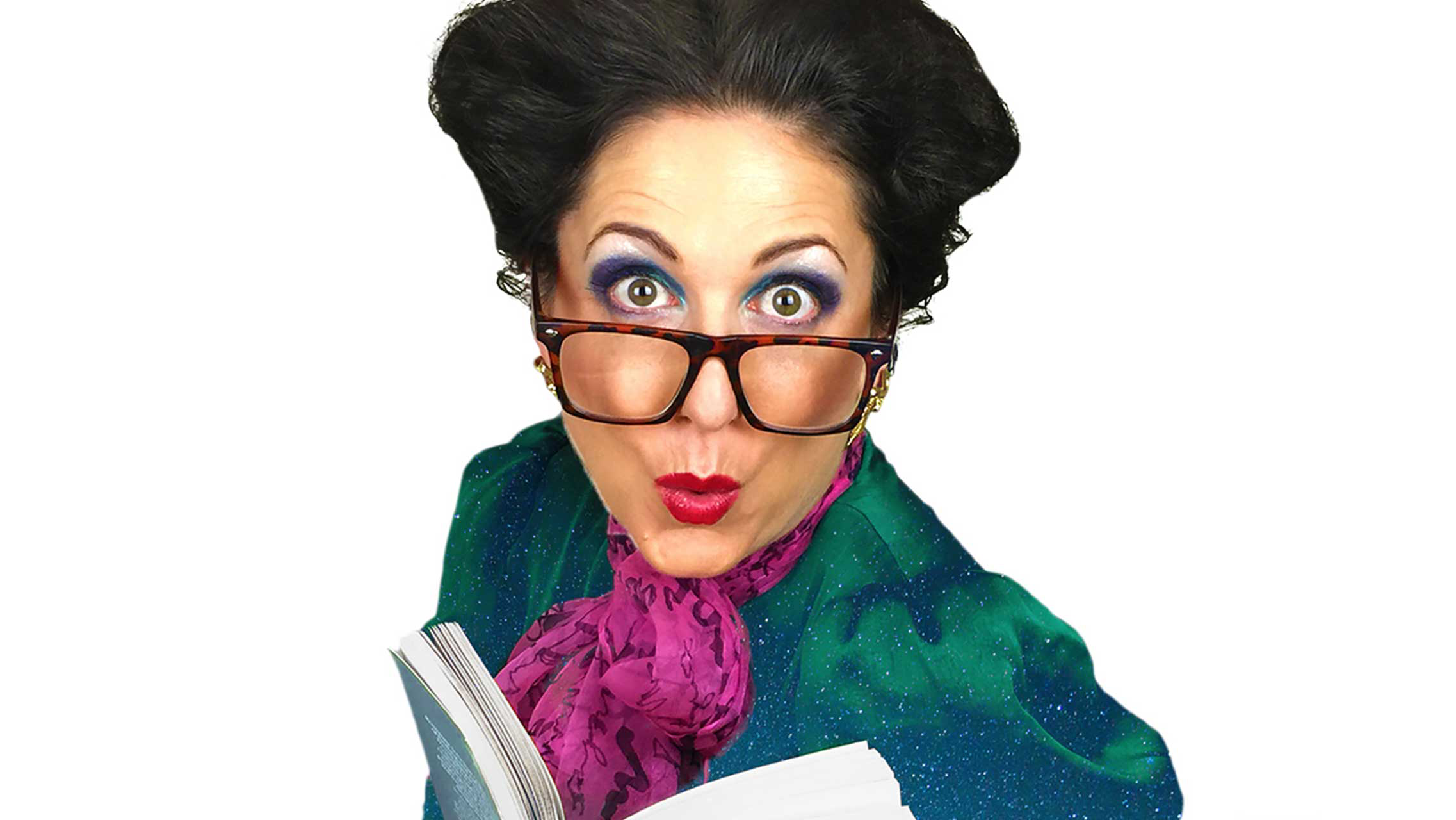 A romantic comedy adventure unlike any other - a master of character-comedy and storytelling, Rama will sweep you off your feet in this hilariously juicy tale about love, sex and romantic relationships.
The story follows the warm and buttery character Carmen Walters, a seemingly ordinary middle-aged woman. But Carmen is anything but ordinary - she is a cult romance and erotica writer. In an exposé of her most noted stories, Carmen takes us on a seductively wild and intimate journey, unfolding new worlds where sexual tension, forbidden love and happy endings all play a leading role.

WINNER Brisbane Tour Ready Award (2018) Nominee 2017 Best Comedy Melbourne Fringe (2017)
Nominee Golden Gibbo Award Melb Comedy Fest (2017)
CONTENT WARNING: Please note that this performance will include some explicit (but comical and not gratuitous) descriptions akin to what you might read in a romance novel.
This show has performances (AEST)
Session times are listed as Australian Eastern Standard Time (GMT+10). If you aren't in Australia's eastern states, you can check your local show time using this nifty time zone converter.
Tickets are based a Pay What You Can model. If you can buy a ticket (they're $5 - $30) that's GREAT! If you can't, book a free ticket. Just make sure you like the artist's Facebook page, share the event, or sign up to the Serious Comedy newsletter (you know, all the nice word-of-mouth stuff).
If you booked tickets, you'll receive an email from gigs@seriouscomedy.com.au the day of the show with the login details and some more information on how Zoom works. If you haven't received this (and it's not in your spam) send an email over to gigs@seriouscomedy.com.au and we'll sort it out. You can also download a simple PDF on how Serious Comedy uses Zoom from the website here.
These shows are being broadcast from Footscray in Melbourne's west. We are working on the traditional lands of the Boonwurrung and Wurundjeri people of the Kulin Nation and pay our respects to their Elders, past, present, and emerging.
Supported by the City of Melbourne COVID-19 Arts Grants