Adapting Talking Circles to Online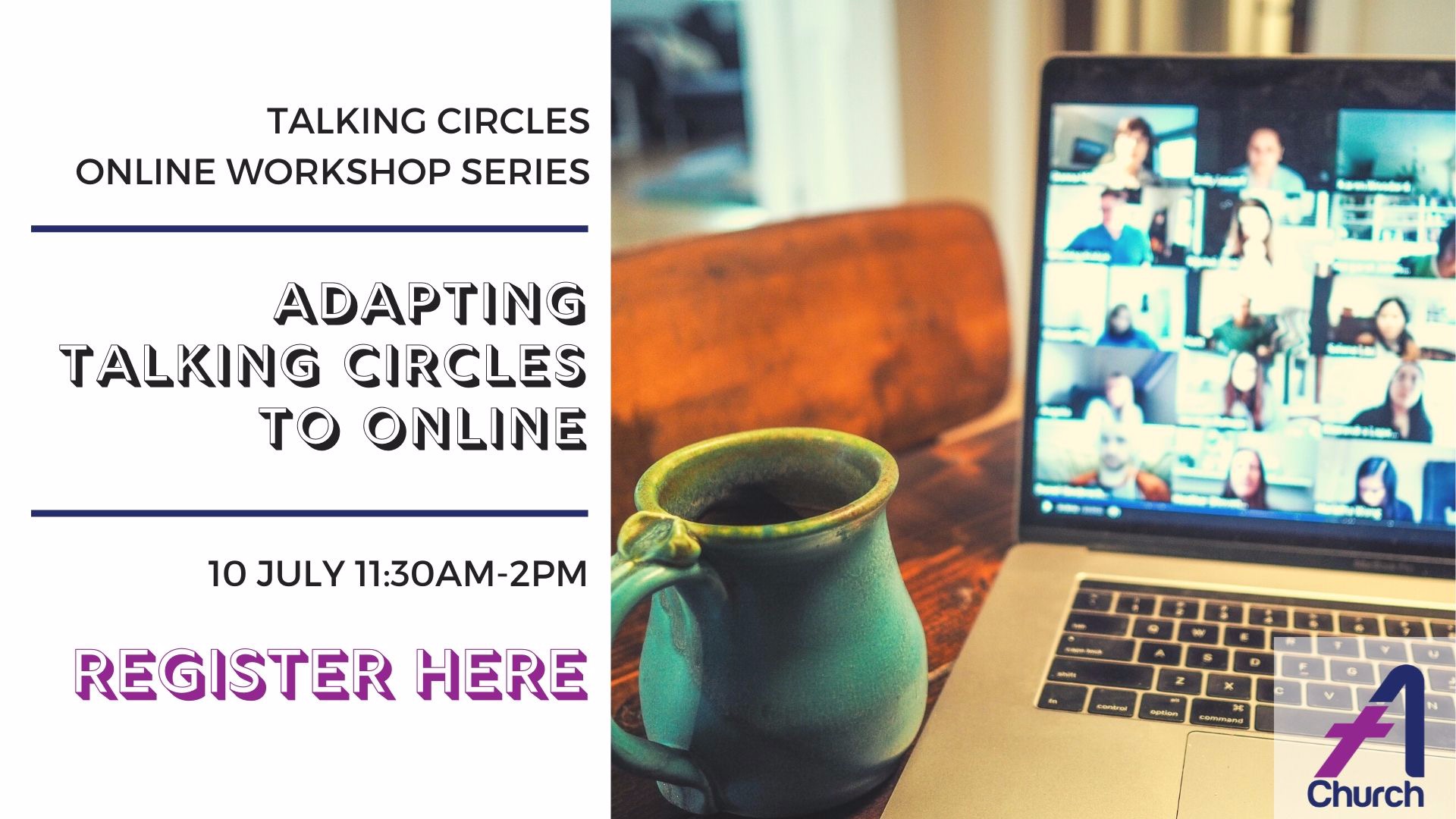 This workshop is for diocesan staff (lay or ordained) who have already completed a full day introductory workshop in Talking Circle facilitation and have facilitated several Talking Circles. The workshop will include revision of the basic principles of hosting and facilitating a circle; design principles; and logistical tips for facilitating circles in a Zoom environment.
Cost:
$30 - Places are limited, so book ASAP.
When:
Friday 10 July 11:30am-2pm
"A Talking Circle is a simple, elegant, yet profoundly sophisticated framework to engage complex, pressing and unsolvable issues that can no longer be safely ignored. A Talking Circle draws together people rather than combatants. It creates the space for people to be heard while difficult things are shared. And in creating the space for dialogue, it provides the means by which that space can be kept open until a shared understanding emerges sufficiently for people to act intelligently, creatively, together. What emerges are not 'solutions' so much as ways of moving together.
If action needs to be taken and there are deep issues of identity, values, morality, respect that people care deeply about, then a Talking Circle is a precious way of discerning with the wisdom of a living community. If you can see in your community a longing for hard conversations and you are willing to be a part of leading ways into healing and hope, then get on and do the training in whatever way you can."
The Rev'd Richard Browning, Director of Mission, Anglican Schools Commission
About the workshops
An online co-learning environment to learn how to apply the technology of talking circles to web-based platforms like Zoom. These workshops are about the principles and practices that can be transferred to an online environment, to enable deeper dialogue and listening. Apart from some related tips, they will not be covering the broader technical aspects of using Zoom (or similar platforms like Teams, Skype WebEx etc – there are other Diocesan session you can join for that assistance).
Equipment Required
Participants will need to have
A reliable internet connection which will enable participation by video (not just phone dial in)
Zoom (on a laptop or desktop rather than a tablet)
Why do these workshops now?
With Church doors still closed, gatherings limited to small groups, and many people in our churches vulnerable to Covid19; the need to keep meeting, talking and praying together online will continue for the foreseeable future, even as some restrictions are lifted. A dialogical technique like talking circles could also be particularly useful for clergy and lay leaders discerning the future shape and priorities of their church, and working through questions such as those in the Parish Scenario Planning Guide together. This year is also the first of three for our Diocese for 'Being Together' and understanding the principles of Talking Circles and how to host good dialogue, are wonderful skills to be learning in this year of 'practicing peacemaking.'
The program is being facilitated by Michael Wood and Brendan McKeague. www.michaeljohnwood.com
Location
Online

Once you have registered you will receive the meeting link via email.
Contact Details