Moving Conversations - "Forgiveness" (SOLD OUT)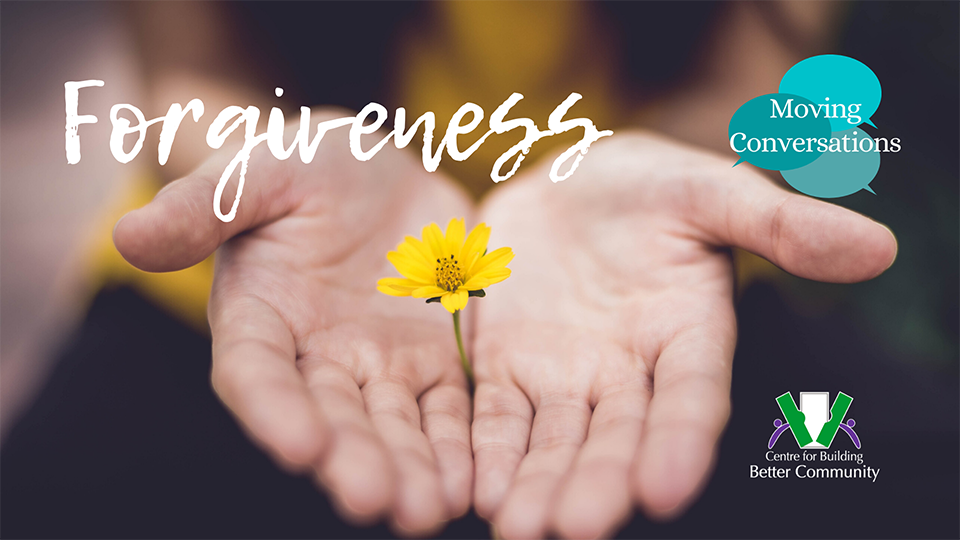 Forgiveness is our chosen theme for this month's Moving Conversation. It's a big topic, with no easy answers to the questions it provokes.
We hope you can join us in this facilitated conversation, as we learn from each other and build confidence in ourselves to deal with issues that life throws our way.
Location
Centre For Building Better Community (CBBC) Offices
ZOOM WEBINAR,