SKiPPS Online Trivia Night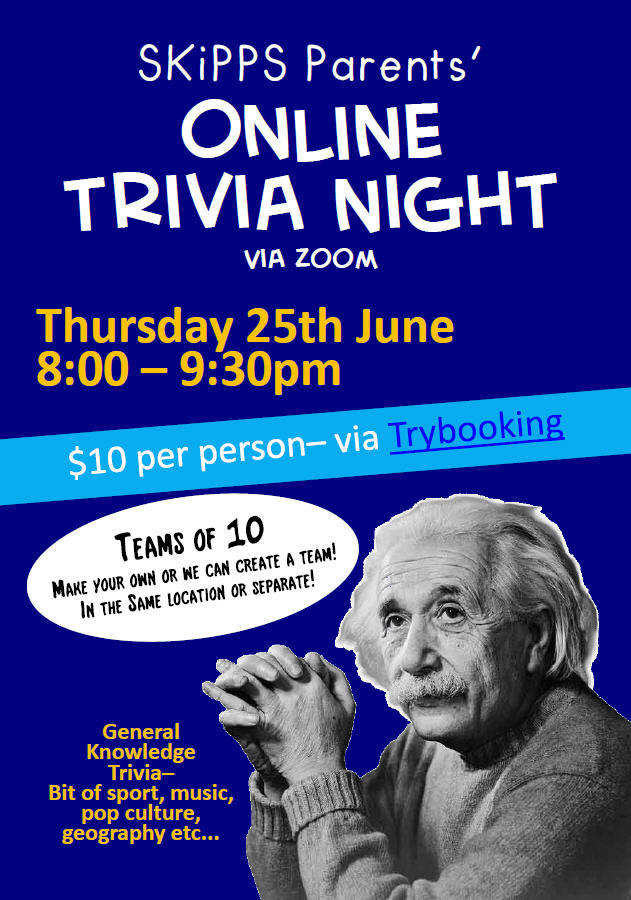 We are taking our SKiPPS trivia online for a socially distanced social event for our families. The event will be led by Janet McLeod, St Kilda local, comedian and trivia host.

The Trivia will be run via Zoom and participants will receive a link prior to the event in order to gain access.

The cost is $10 per person - you can book multiple tickets together with friends or we will place you into teams based on year level of your children.
Location
Your house or apartment - the trivia will be run online

Contact Details