Nic Kentish - Taking the Leap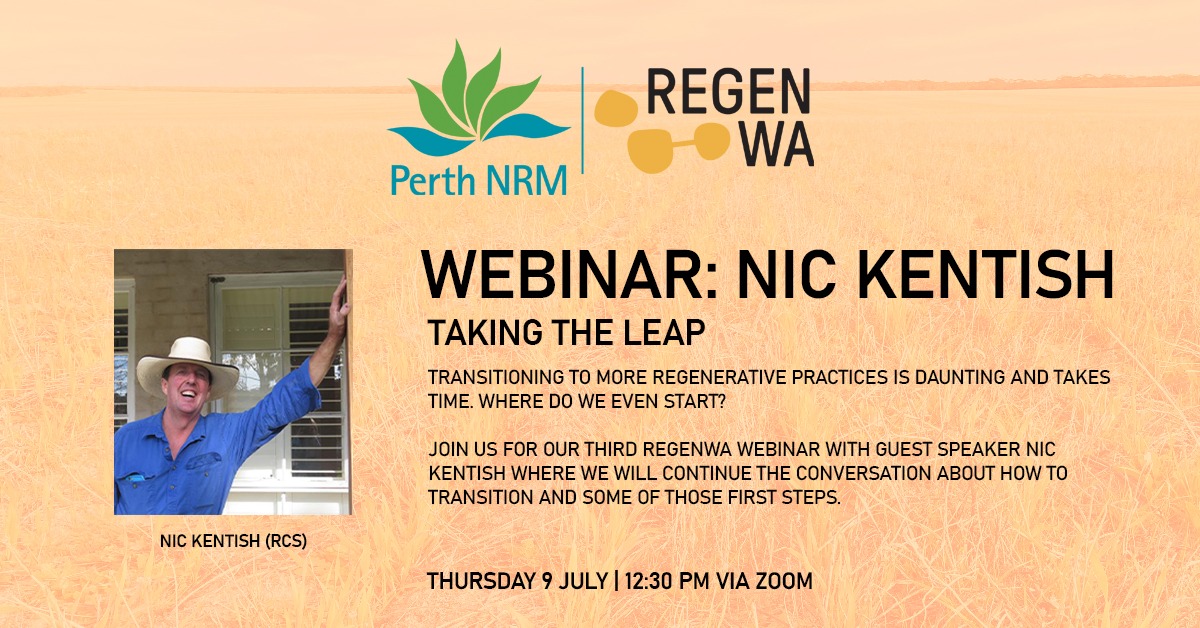 Transitioning to more regenerative practices is daunting and takes time. Where do we even start?

Join us over lunch on Thursday the 9th of July for the 3rd RegenWA webinar with guest speaker Nic Kentish where we will continue the conversation about how to transition and some of those first steps.

With reminders along the way that we need to stay viable, and that all farmers have microscopic livestock to manage.

See Nic's previous sessions on our RegenWA website.
Contact Details