Welcome to the Shalom Sydney Jewish Writers Festival, online in 2020, keeping you connected and entertained this August & September.
This year's festival brings some of the best contemporary Jewish writing from around the world. Join us for an exploration of Jewish identity and global issues with authors from South Africa, Germany, the USA, and Australia.
All dates and times are in Sydney/Melbourne time (AEST). Click here to check the correct date and time in your time zone.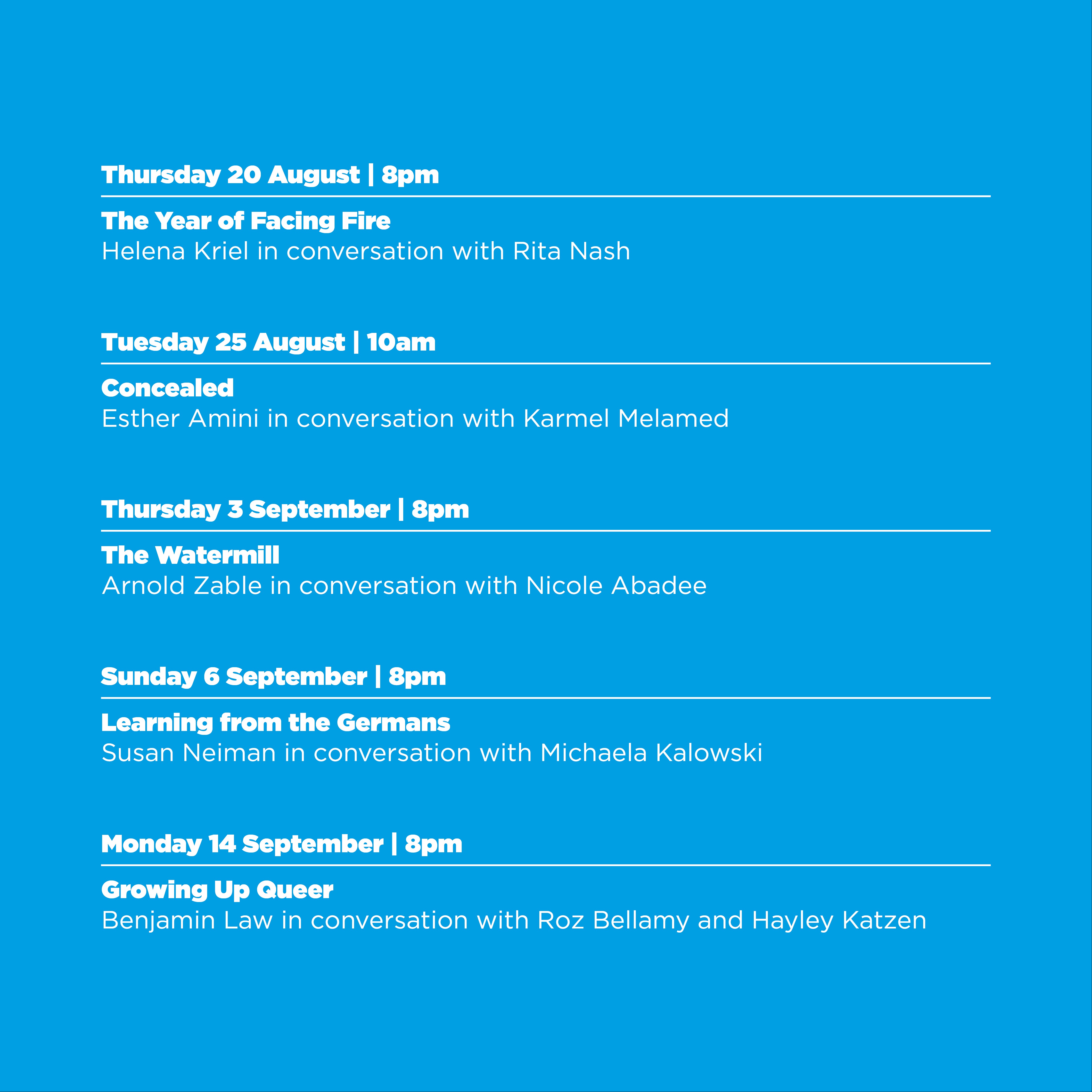 Tickets
This is a pay-what-you-can-event. Tickets cost $5 - $10, and you can choose to increase, or leave your ticket at the starting price. Shalom is a non-profit organisation and is passionate about creating affordable, engaging and inspiring online content for the entire community. Please consider making a donation when booking your ticket.
Books
Purchase all books and have them delivered from our official bookseller, Gertrude & Alice / 9130 5155
Contact
For more information about this event, please contact Anna Stern anna@shalom.edu.au / 9381 4273
Read more about the events and see our full program at www.shalom.edu.au
Refund Policy
A refund may only be granted if the event is cancelled, or in extenuating circumstances at the discretion of the program Manager of Shalom.
Privacy
For further information on our privacy policy please click here