SCWC Young Writers Groups Enrolments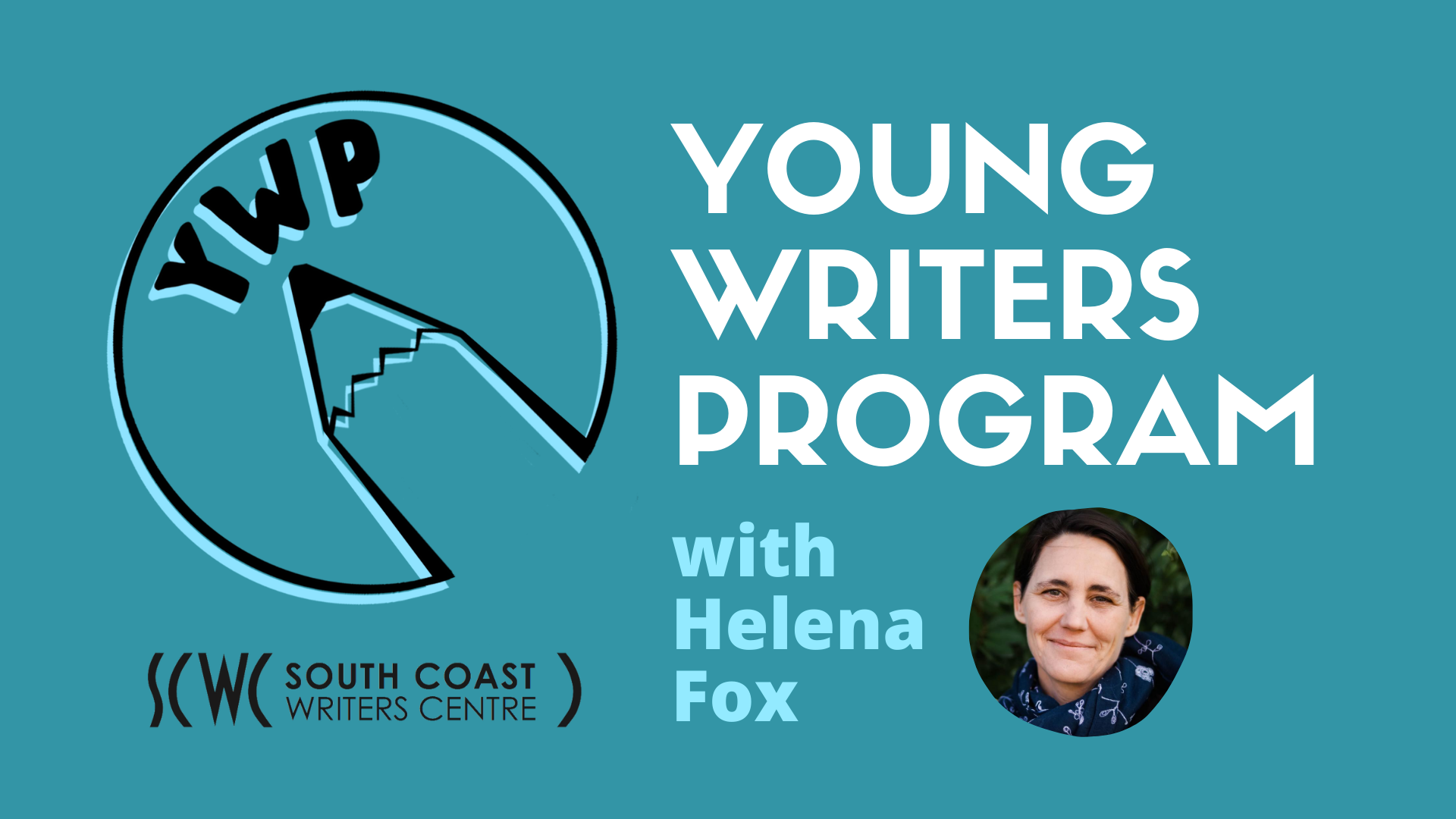 The Young Writers Program at the South Coast Writers Centre is a thriving program that has been running since 2014. The Program offers creative writing workshops for young people aged 11-25. The program is built on active, workshop-based learning and practice, with the aim to be both a class and community, where young writers can develop their craft and create work they are proud of, all in a relaxed, inclusive, and supportive space.
THE YOUNG WRITERS GROUP (for ages 11-13)
Tuesdays, 4pm-6pm for 9 weeks
Starting July 28, 2020 (Week 2, Term 3)
In this workshop group, students will respond to prompts every week, read out their work and give each other feedback. There will be a focus on developing the craft of writing, learning new ideas and techniques, and exploring all kinds of writing in a fun and supportive way.
THE SENIOR YWG (for ages 14-18)
Thursdays, 4pm-6pm for 9 weeks
Starting July 30, 2020 (Week 2, Term 3)
In these workshops, students will read diverse work, listen to author interviews, delve into craft, and explore different creative writing forms through a range of writing prompts. These workshops will include developing editing skills, with every second workshop devoted to students giving their work a closer look, and learning to dig even deeper with their writing.
YOUNG WRITERS PROGRAM FACILITATOR:
The Program is facilitated by Helena Fox, author and creative writing mentor. Helena has mentored young writers and adults for over ten years, running numerous creative workshops privately, in schools, and at the South Coast Writers Centre. She is a published author—her debut novel How it Feels to Float has been shortlisted for the Queensland Literary Prize, the NSW Premiers Literary Awards, the CBCA Book Awards, and in February, it won the Victorian Premier's Literary Award for Writing for Young Adults. Helena's passion is to support writers in her community, and especially to help young writers feel seen, heard, and empowered through their writing.
Location
Due to the current fluctuations of social distancing restrictions, both groups will be running online for the first 4 weeks, and will reassess the situation after that point. If the workshops are able to be held in person, they will be at a meeting room at Wollongong Town Hall.
Any and all changes will be communicated to ticket holders via email.
Bookings will remain open past the first week, join at any time.
AFTER BOOKING send an email to helenafoxauthor@gmail.com to discuss your child's enrolment.
Contact Details