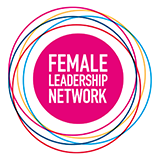 FLN Round Table #3: Thursday, 6 August 2020
Host: Sam Dwyer
Date: Thursday, August 6 2020
Location: The comfort of your own home
Time: Online session commecing at 7:00pm, approximate finish time 8pm
Capacity: This session is open to a maximum of 20 people

Session Overview:
Sam Dwyer will be hosting FLN Round Table #3 on August 6. Sam will discuss The 4 Components of Emotional Intellignce - She will talk through which components can be developed and compensating for those that can't.
This informal yet very informative and interactive chat with Sam, will provide you with an opportunity to ask questions and interact with other round table participants.
About Sam
Sam Dwyer, Director of PSI and Principal Psychologist, has a background in both operational and generalist leadership roles. In addition, she has 30 years of experience in assessment, profiling and development of people in corporate and emergency service organisations. Her work and research over the last 20 years has focused on identifying the cognitive and personality factors that discriminate between success and non-success in middle to senior level leaders, and the importance significant life experiences play in realization of potential.
Sam commenced her career as a rotary waitress and wedding MC, and by the time she'd finished her science and psychology degrees, had unintentionally become the Food and Beverage Manager of a busy restaurant, function centre and hotel. She was the first female manager of the Athenaeum Club, ending up running Club Operations for three years until she finally began work in her chosen profession of psychology. As Director of Psychological Services for Australian Psychologists' Press, Sam was involved in profiling, training of other assessment professionals and developing assessment materials for use in corporate, educational and scholarship contexts.
For the last 20 years, Sam and her team have worked closely with emergency service organisations to identify the factors that predict success in leaders operating in Level 3 emergencies. They assess current capability and potential of those seeking accreditation at Level 3 and then work with these leaders to put interventions and developmental strategies in place that will work. Along with leaders from CFA, SES, DELWP and MFB, Sam sits on the EMV Level 3 Accreditation Panel, which has supported the ongoing development and accreditation of hundreds of the best emergency leaders in Incident Control, Planning, Operations, Logistics and Public Information in Australia.
Sam has been a member of Hampton Life Saving Club for ten years, is currently the Secretary and is Patrol Captain of the Groove Patrol. The three boys (Hamish, Noah and Charlie) completed their Nippers journeys a few years ago, but still patrol with Sam and husband Andrew when they are around. Daughter Lucy has only just started on her Nippers journey, but thinks she knows it all, given she has spent her entire life on the beach. When she's not on the beach, Sam will most likely be found in the garden, picking basil and smelling the roses.
Session Registration
No cost to participate
Ho