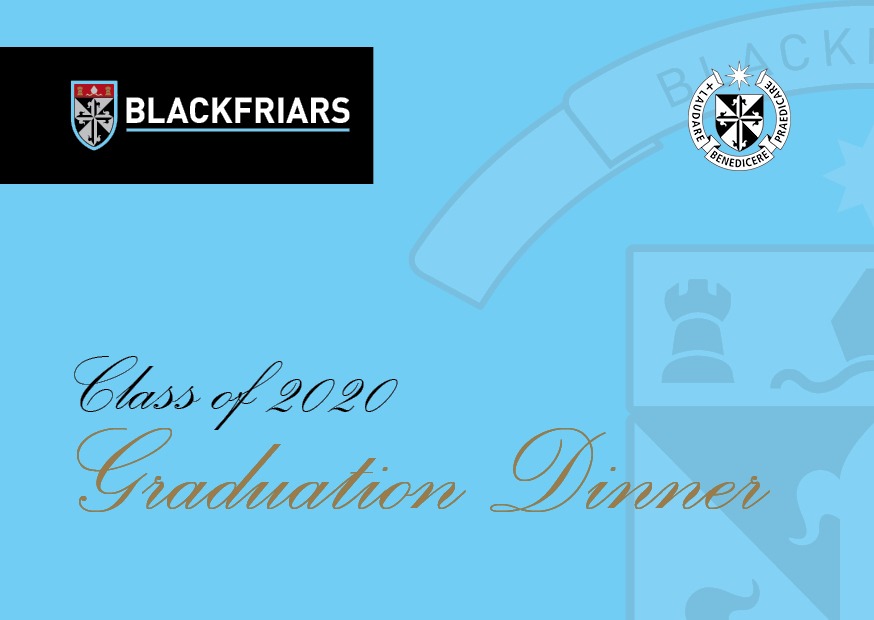 Class of 2020 Graduation Dinner
Date: Friday 27 November 2020
Venue:Sfera's Park Suites & Convention Centre, 191 Reservoir Road, Modbury
Time: 7.00* to 11.30pm
*Graduating students are required at the venue by 6.30pm
Tickets: $80.00 per person (including graduating students) includes a 3-course meal and soft drinks. Cash bar available (ID required).
Dress: Lounge suit or cocktail
Booking Information: Due to COVID-19 venue capacity, bookings will be offered in two rounds. First round bookings close on Friday 16 October and are limited to the graduating student plus three guests. Guests may register their interest for second round tickets during the first round booking process.
Contact: Please contact Anastasia Lambis at Blackfriars with any queries at development@bps.sa.edu.au or during office hours on 8169 3900
Get directions