Melbourne Georgian Choir - 2020 Term 2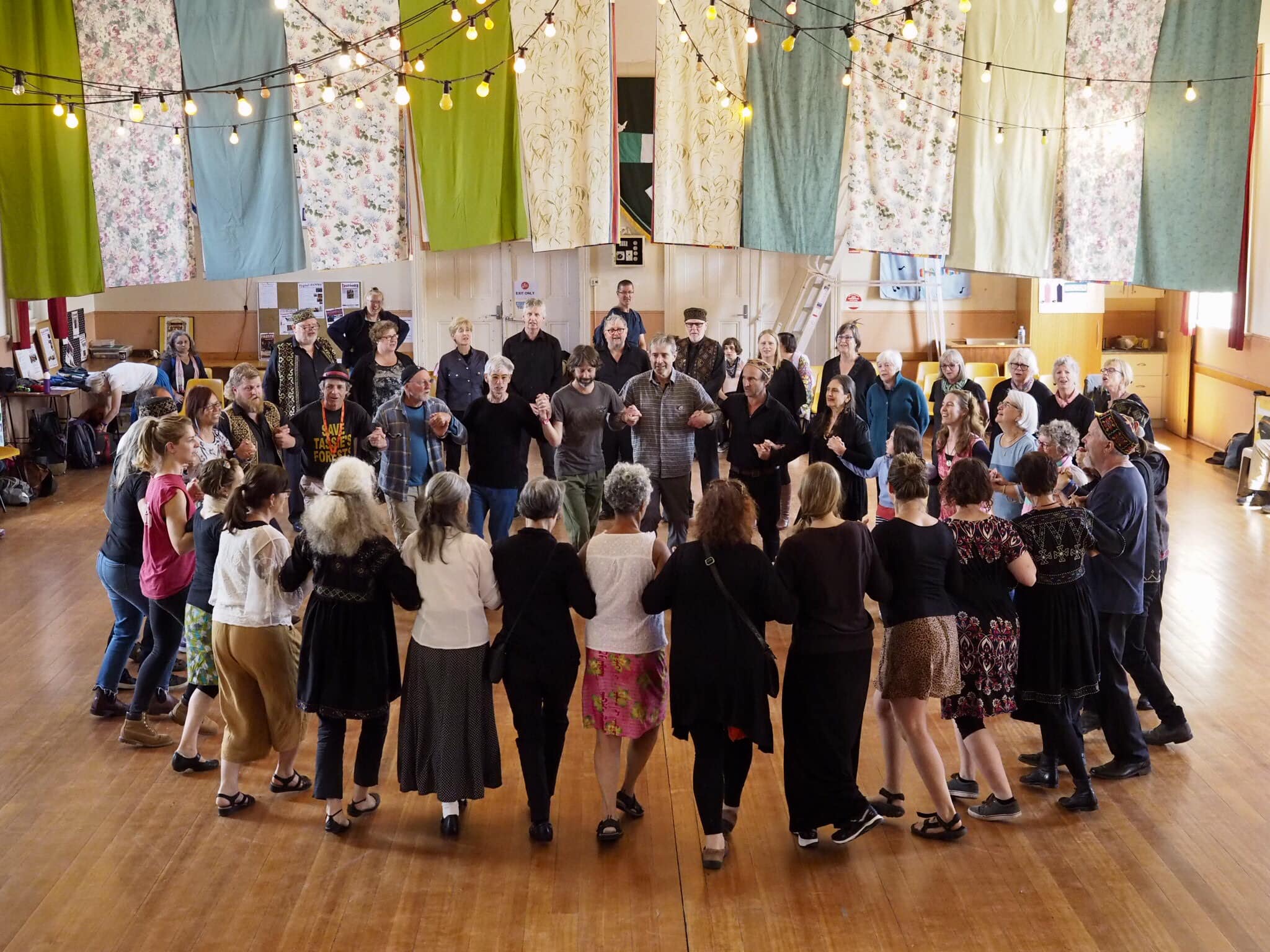 The Melbourne Georgian Choir learns and performs traditional polyphonic songs and church chants from the Republic of Georgia, Caucasus. Georgian polyphony is renowned for its powerful sound, unique harmonic language and dissonant chords.
While firmly grounded in community life and the spirit of feast, successful performance of Georgian polyphonies requires reasonably good ear, some experience of group music performance, and last but not least, the desire to explore new musical and cultural territories. Dr Nino Tsitsishvili
2020 Term 2
Rehearsals will be held each Saturday afternoon, 3pm to 4:30pm from August 1st to September 19th.
Musical director, Krys Derwinski, will continue his successful work leading us in the Cygnet Folk Festival in January and in 2020 term 1. His clear leadership was rewarded with excellent attendances despite the challenges of online choir rehearsals.
This term will involve eight Zoom rehearsals, with rehearsal resources made avaliable via Dropbox and BandLab.
Krys is preparing songs that are new to the choir as well as songs from previous years.
Rehearsal materials include recordings of each part plus the parts combined and sheet music.
Rehearsal Venue
Your place using Zoom on your computer (best), tablet or mobile phone.
A reminder email will be sent just before the rehearsal with the link.
Please log on five minutes before the rehearsal begins so that we can start on time.
Contact Details
Roger King
0427 773 551
www.boite.com.au