Exercise, the Brain and You!
[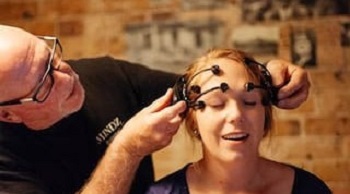 ]
Educational, entertaining and more fun than your brain can handle!
Exercise is not just great for the body. Recently we've discovered the incredible link between exercise, memory, & learning. We've found these links via the wonderful technology that lets us look inside the brain & see what is happening when we run, lift, swim, or dance.
In this experience, you'll use this amazing 100% safe technology to look inside your brain. You'll play a game using your thoughts & then check your meditation skills. Drink, snacks & Certificate provided.
Location
The Oxford Hotel
195 Victoria Road, Drummoyne NSW 2047
Contact Details