QMT Presents Trivia at the Pig 'N' Whistle Riverside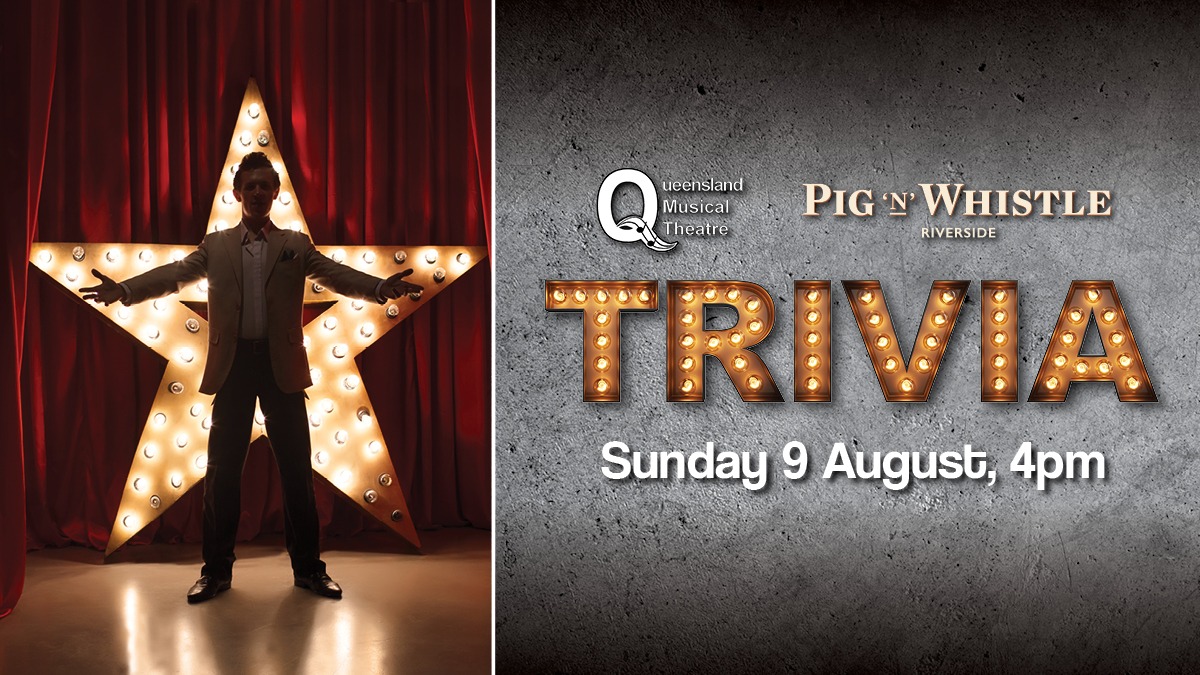 We are excited to announce that we are partnering with Pig 'N' Whistle Riverside to bring you a FREE trivia event!
Join us on Sunday 9th August from 4pm at Pig 'N' Whistle Riverside for a socially-distanced catch-up and trivia (with a musical theatre flair, of course!). We've all been feeling a little lost without our theatre crowd, so what better way to fill the void than with an afternoon of musical-inspired entertainment and socialisation.
Don't worry, we'll also have general knowledge and other exciting trivia categories for those of you who aren't musical theatre buffs!
We have designed this trivia event as a way to get our QMT family together so we can say thank you for your support, donations and love during what's been a tough time for the Company. So get your teams of 4-6 together and register for your chance to win some great prizes!
We ask that you register individually to keep us all COVIDSafe. We will collect your team's name at the start of the event to tally the scores at the end and present the winner of Queensland Musical Theatre Trivia!
When: 4pm Sunday, 9 August
Where: Pig 'N' Whistle Riverside, 123 Eagle Street Brisbane
The full Pig 'N' Whistle menu will be available on the day for you and your team to enjoy delicious meals and drinks and can be viewed here http://pignwhistle.com.au/riverside/dining-menus.
We recommend taking public transport to the venue, however, there is limited free street parking available in the surrounding area. There is secure parking close to the venue offered by Wilson Parking at a flat rate of $14 on weekends. To book, head to https://www.wilsonparking.com.au/park/4029_Riverside-Centre-Car-Park_123-Eagle-Street-Brisbane
Location
Pig 'N' Whistle Riverside
123 Eagle Street, Brisbane Queensland 4000
Contact Details