Resilience in Service Self Care Early Career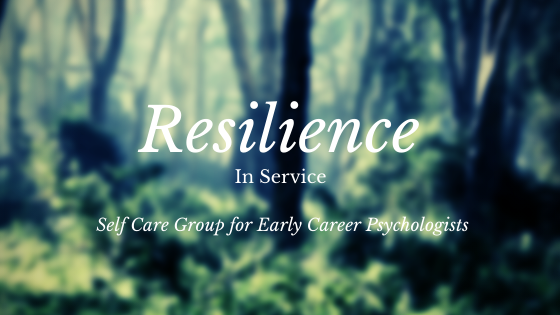 This is an Inner Circle Early Career Psychologist and Mental Health Practitioners Self Care mentoring group. For 8 weeks we will meet together weekly to look at ways to fortify your energy, self care practices and ultimately your professional practice.

An online course you can access anytime forever
Weekly group sessions with Valerie Ling Monday 1pm (recorded if you can't make it)
Starts for 8 weeks from 31st August 2020
You are a psychologist with less than 3 years experience, and what with COVID, learning new therapeutic skills and managing your own anxiety you find yourself running out of confidence, energy and conviction.
Worse - supervision, that sacred space isn't enough to cover what you really need - self care mentoring and input.
I am pleased to launch my Inner Circle Early Career Psychologist Self Care mentoring group. For 8 weeks we will meet together weekly to look at ways to fortify your energy, self care practices and ultimately your professional practice.
What does this look like?
*Lifelong access to my Resilience in Service course that is online and available for you to work through on a weekly basis
*Every week for 8 weeks, one hour access to myself in a group setting to review and fortify self care and burnout practices (8 weeks is pretty game changing and habit forming)
*By proxy, you learn how to treat burnout in others (!) a bonus of doing the program yourself, something that is not taught in clinical programs
*CPD hours and a certificate to approve 24 hours (active CPD)
BONUS!Bring a friend and send me an email to let me know, and you and your friend will get a 15% instant refund. Note early career means anyone with less than 3 years full registration as a psychologist.
Location
Online event access details will be provided by the event organiser

Contact Details
There are no refunds made available to you due to change of mind. All programs, training programs and education sessions (and other such services provided by Valerie Ling) are based on you and your company doing 'the work' and implementing the training/consulting/education as required in order for you to achieve the result you require. Although Valerie Ling is a Clinical Psychologist registered to practice in Australia, in any of her online programs, training, education and consulting sessions she acts in the capacity of a "Coach". Should you required clinical input please contact your local health care services or if in Australia contact the mental health help line 1800 011 511