OUTA SIGHT (JAZZAMANCA SPRING SERIES PERFORMANCE #1) (SOLD OUT)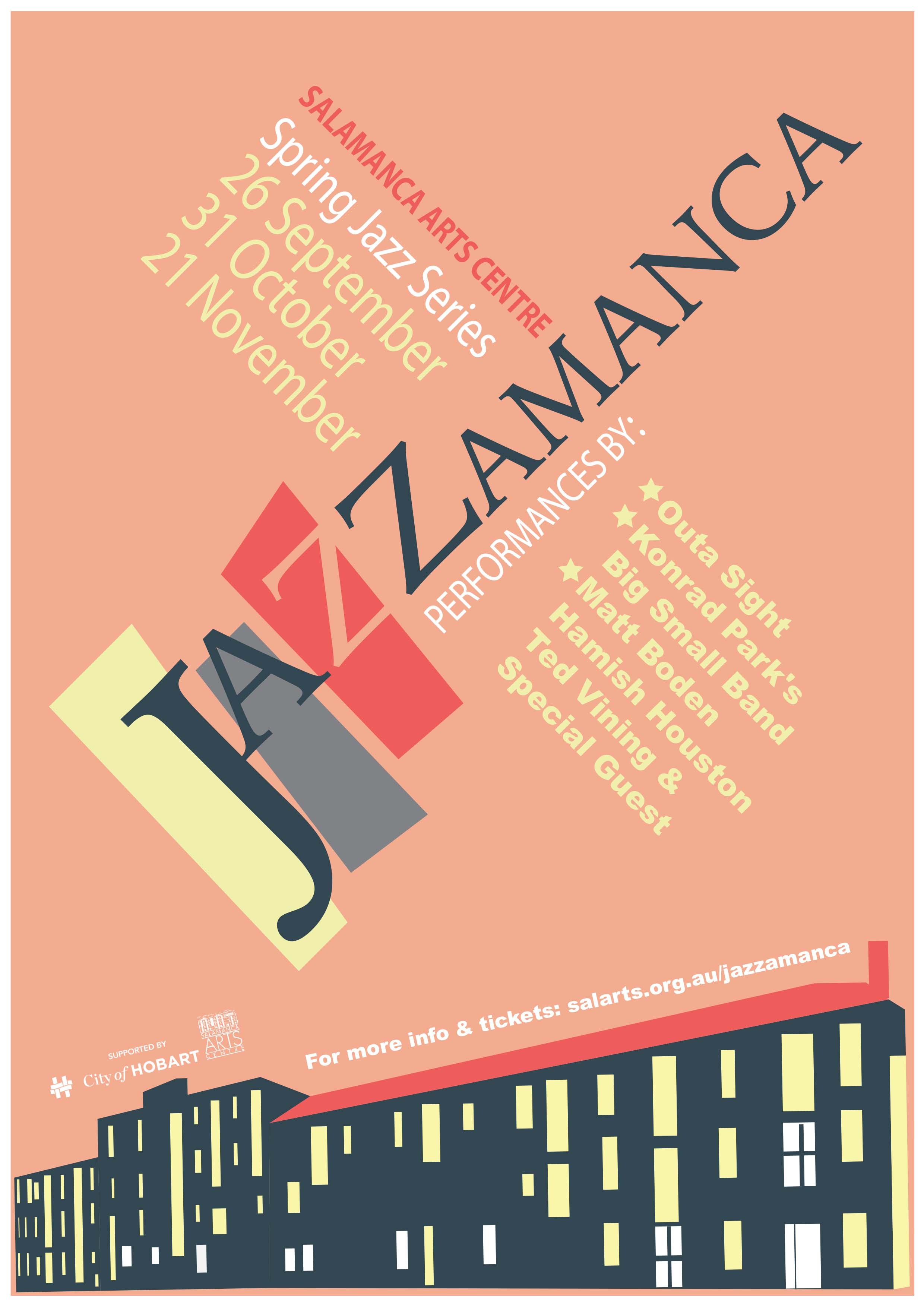 OUTA SIGHT
Scott Tinkler | Julius Schwing | Hamish Houston | Ted Vining
Sat September 26 at 8.30pm

Still riding high from Salamanca Arts Centre's inaugural Jazzamanca Festival in March 2020 we've decided to invite you back into the room. This time it's a little different with a series of live performances to a limited audience in accordance with current Covid-19 restrictions. We've decided to space each performance, occurring on a monthly basis across Spring.
Location
Founders Room
Salamanca Arts Centre, 77 Salamanca Place, Hobart Tasmania 7000
Contact Details