Two Minutes to Midnight: Meet the Makers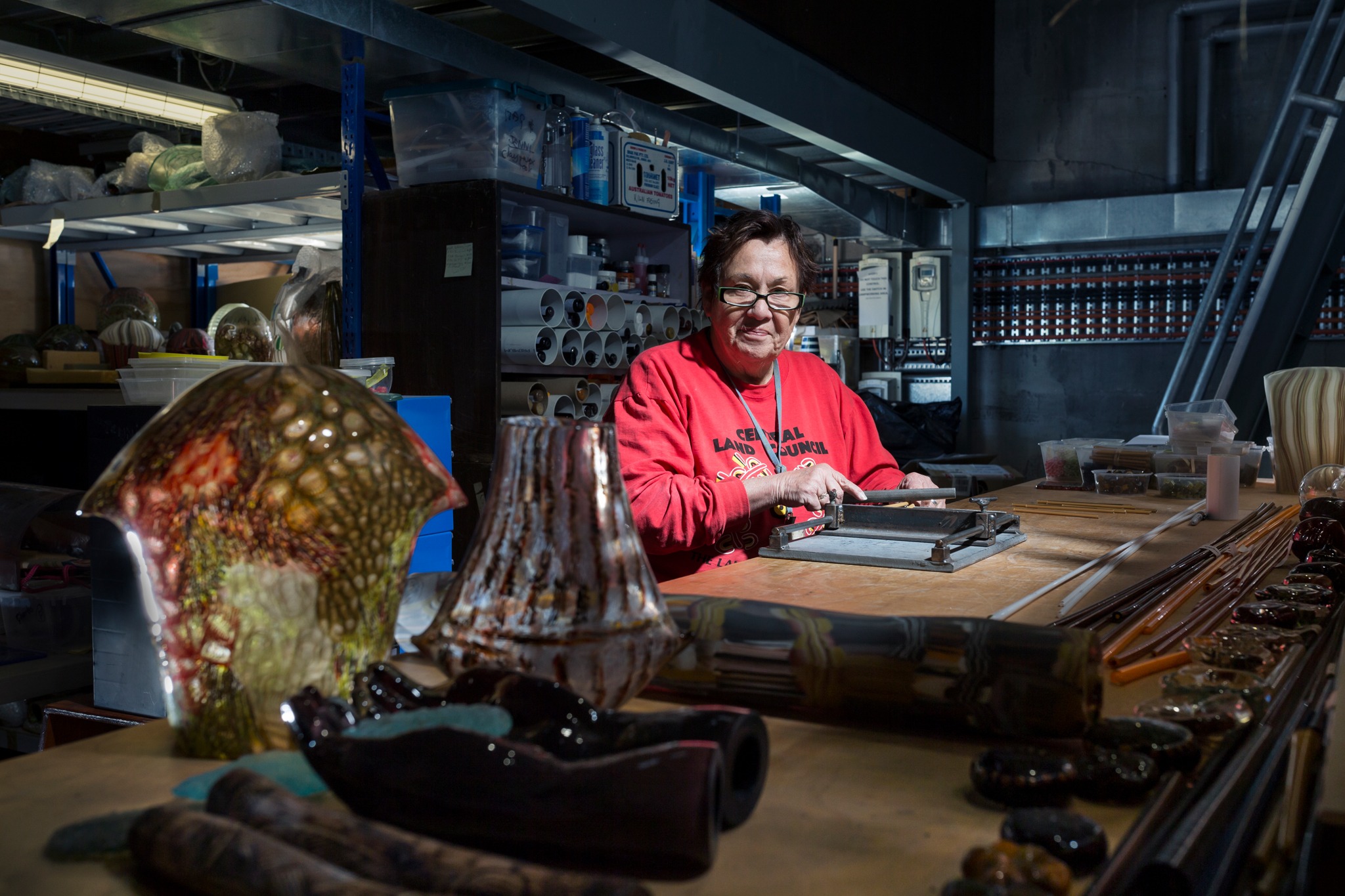 DESIGN Canberra's new Two Minutes to Midnight series invites designers and thought-leaders to engage in deeper conversations with the community about the spaces, places and values we need in order to survive and thrive.
This edition of the series wants to find ways to support and sustain a creative community in Canberra, to coincide with our 2020 festival theme: care. We hope that this year's DESIGN Canberra festival will be a clarion call to our community, to planners and developers, and to the design sector, to care.
Arts, culture and creativity are integral to everyday life, especially in Canberra, a global city of design. They provide extensive economic, education, mental health and tourism benefits to our community. Arts and culture enhance the liveability of a city, building a sense of place to attract residents and investors. Financial viability in the arts is essential to maximise the ability of artists to develop rigorous and sustainable creative practice; yet the COVID-19 crisis hit the arts hard and many artists were excluded from JobKeeper income support.
What changes are needed to ensure that artists, designers and creatives can continue to live, work and make here in Canberra? How can artists play a meaningful role in city planning, development projects and community engagement, rather than simply a marketing opportunity to increase the asking price of apartments and furnish the pages of marketing brochures?
Join our panel of thought leaders to explore and identify future solutions:
Provocateur: Esther Anatolitis, unrelenting advocate for Australian art and culture, former NAVA Executive Director
Photo: Jenni Kemarre Martiniello. Photo: Adam McGrath
DESIGN Canberra has always strived to be open and accessible to as many people as possible, with up to 90% of our events being free in previous years. In the past, we have found that our free events booked out early, which was great. Unfortunately, many people who had booked the free events didn't turn up on the day, which was not great.
Due to COVID-19, many of our events will be smaller to meet social restrictions. We will need to manage numbers and bookings more closely. We don't want people to miss out because someone has booked but not turned up. So this year you'll notice a couple of new processes. There will be limits on the number of tickets you can book at one time, and more of our events will have a modest fee this year. This will hopefully mitigate the urge to book first and decide whether to go later. Other conditions of booking will be listed on the individual event pages.
Craft ACT is a registered charity so proceeds from the booking fee will go directly to supporting local craft artists and designers.
The health and safety of our audience and presenters is our top priority so we would like to remind you to please stay home if any of the following applies to you:
You have had a COVID-19 test and are waiting on results

You have had contact with someone who has COVID-19 in the past 14 days

You are unwell or experiencing any symptoms of a cold or flu, even if it is just a little sniffle

You have visited a COVID-19 hotspot in the past 14 days
We are happy to provide a full refund if you are unable to attend the event due to any of the above reasons. Change of mind does not entitle you to a refund.
Location
Midnight Hotel, Autograph Collection
1 Elouera Street, Braddon ACT 2612