Brahms - A German Requiem - Brisbane Chorale (SOLD OUT)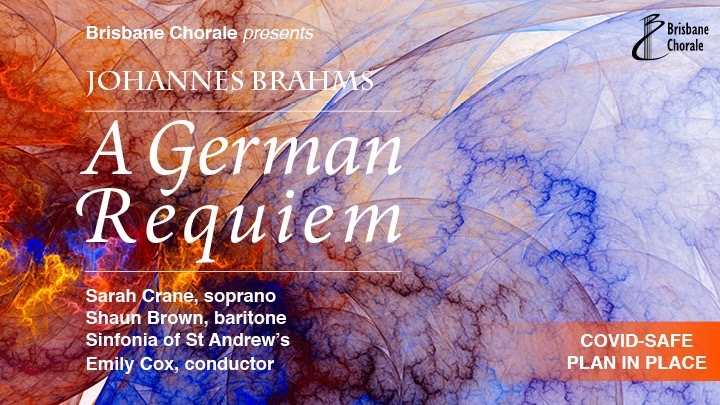 A German Requiem, Brahms' largest work in any medium, is one of the most loved works in the classical repertoire, delivering a message of hope and compassion.

Deeply human and uplifting, A German Requiem is not a traditional setting of the Latin Requiem mass for the dead. Instead, in creating this remarkable work, Brahms assembled particular texts from the bible focussing on the living, beginning with the words 'Blessed are they that mourn, for they shall be comforted'.
Location
Kelvin Grove State College, Senior School Hall
225 Victoria Park Road, Cnr Tank Street, Kelvin Grove Queensland 4059
Contact Details