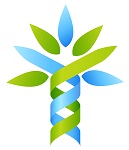 DNA Special Interest Group
The DNA Special Interest Group will meet four times during 2021 following whatever restrictions are in place at the time. Information about 2021 events will be updated as the situation dictates closer to the time. Meetings will include a summary of news and updates from the testing companies. Members will also tell us their stories of research methods used to tackle brickwalls, or to confirm family trees using DNA results.
Sessions
SESSIONS
DESCRIPTION
STATUS


As at the date of planning this event will be held
ONLINE
Once you have completed your booking, you will receive an email from Trybooking with a ticket.
If you don't get an email, then your booking has not been completed successfully.