South Sea Online Skate School - Beginning October 2020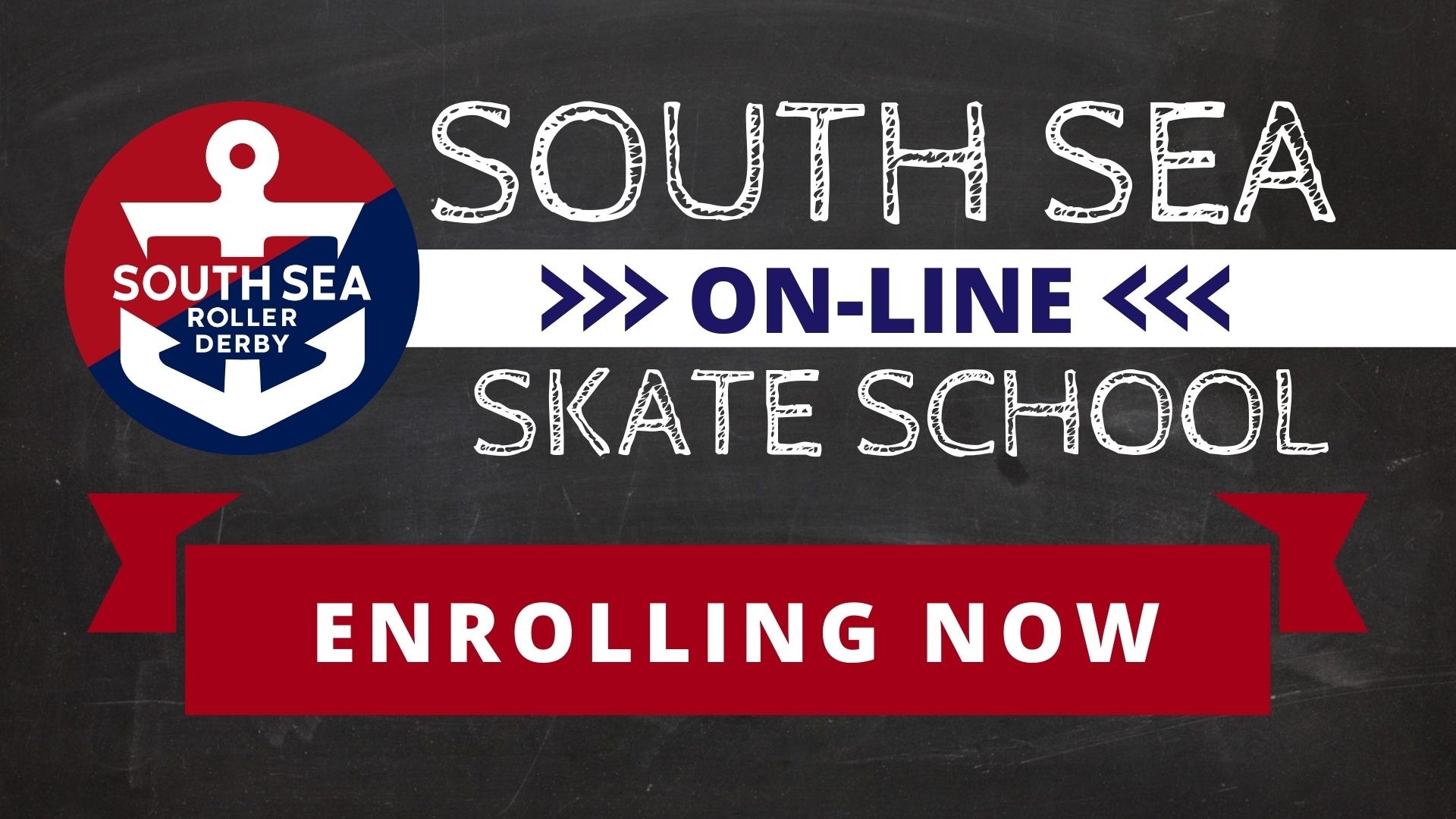 Do you LOVE to skate or are you interested in learning HOW to skate? South Sea Skate School is the place for you!

Due to current restrictions we are doing things a little bit differently this time round - this course is 100% ONLINE with content specifically designed to give you the tools & confidence to get rolling in your own time & space.
Content may be specific to our locality -- and as we hope to organise skating together as restrictions ease -- preference will be given to those within the South-East suburbs of Melbourne, Victoria, Australia. Also, if you wish to join our league you will need to be over 18 years of age.
HOW MUCH DOES IT COST?
It is ABSOLUTELY 100% FREE!! With no overheads to cover, we see this as an opportunity for our league to give back to the community and to share our love of skating with you! We did not want cost to be a barrier to anyone taking part.
WHEN IS TRAINING?
This is a 6-week on-line course with LIVE sesssions (via ZOOM) on Sundays at 5pm, starting October 11th, 2020. We are currently planning to offer at least one other session during the week. Sessions will be a mixture of on-skates practical lessons, plus off-skates content ie. fitness, mindset, top tips etc. There will also be BONUS content available via YouTube, Facebook group posts etc.
What if I can't make it to the LIVE sessions...? Not a problem! All LIVE sessions (provided by us) will be recorded and available for viewing in your own time.
WHAT EQUIPMENT WILL I NEED?
To take part in the skating portion of the course you will need your own roller skates (quad skates), with outdoor wheels. We also highly recommend a helmet, wrist, elbow and knee protection and if you wish to participate in derby specific training, you will also require a mouthguard. Important note: Participation in this event is at your own risk.
WHEN DOES IT START?
LOCATION
Online event access details will be provided by the event organiser