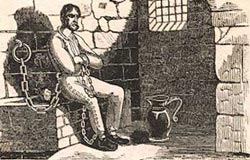 Convict Special Interest Group
Please join us for our Face to Face meetings at Family History WA, Unit 4, 48 May St Bayswater .
Sunday 10th Oct , 1.30pm
Guest is Rob Nelson who helped establish the valuable website Perth Dead Persons' Society and has moderated it since its inception. www.perthdps.com. A Q & A Session.


ONLINE
Once you have completed your booking, you will receive an email from Trybooking with a ticket.
If you don't get an email, then your booking has not been completed successfully.