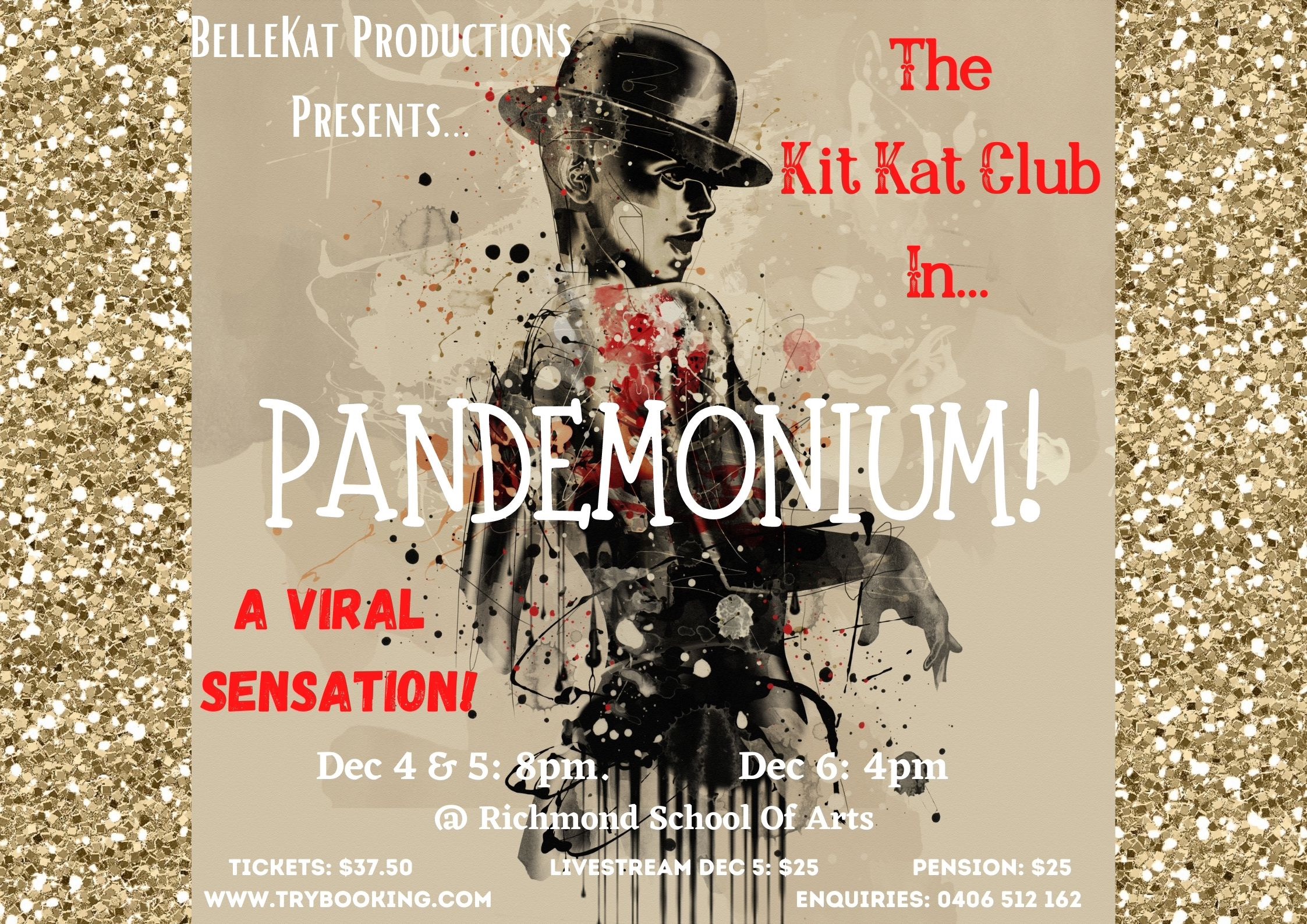 The Kit Kat Club is up to its naughty tricks once more!
Set in a murky Gotham-esque time and place, the Club has been in Lockdown due to this 'Spanish 'Flu' and it's been driving Mme Belle crazy.
When Lockdown is lifted, Mme swings into action to make this a year to remember so please dress UP!
This is a theatre catered event so NO BYO. Food/drink orders must be made by 5PM on show day to comply with rules.
Location
Richmond School Of Arts
26 West Market Street, Cnr March Street, Richmond New South Wales 2753
Contact Details