Big Questions - Lee Carroll, Monika Muranyi & Kryon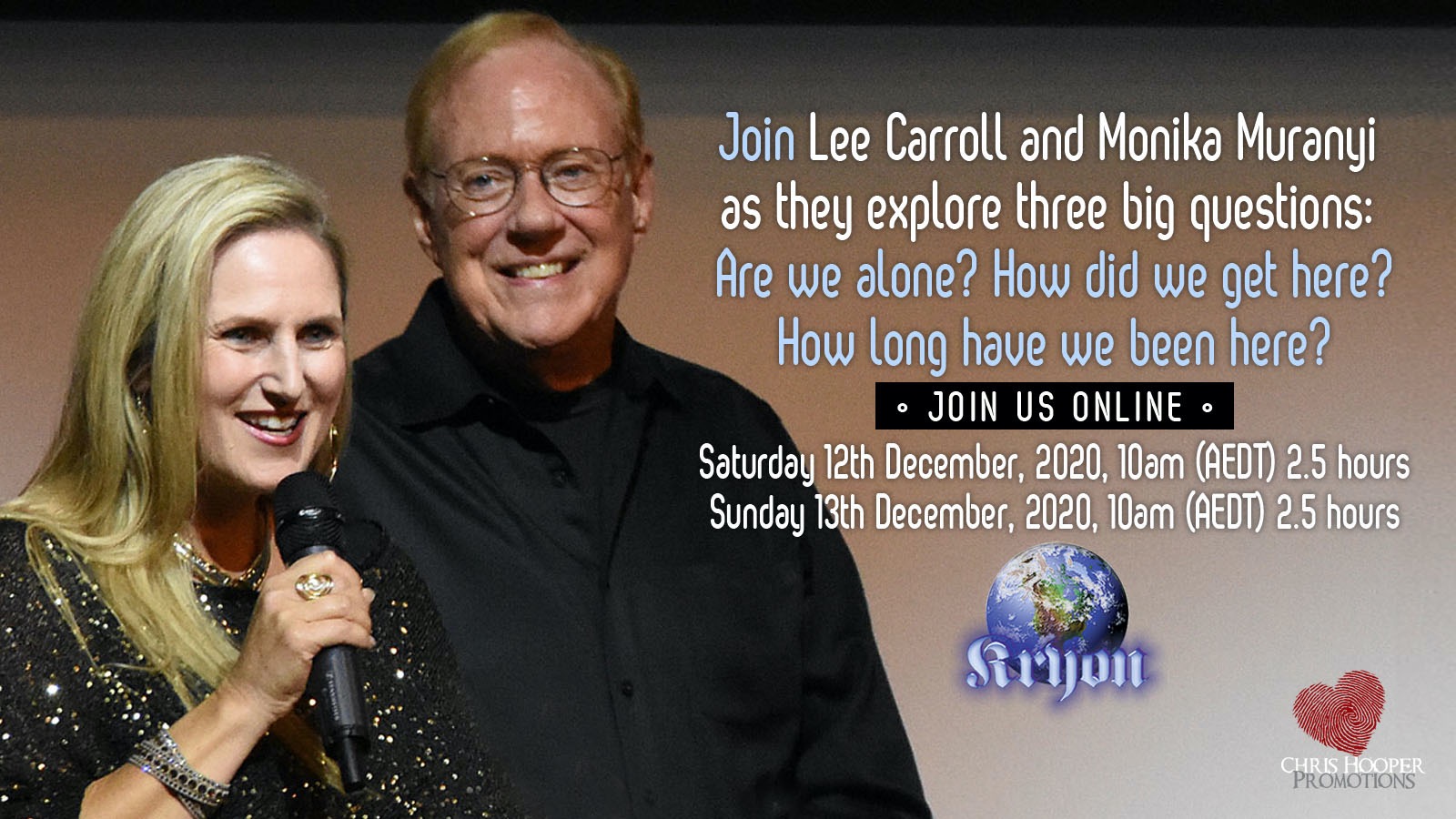 Join Lee Carroll and Monika Muranyi as they explore three big questions:
• Are we alone?
• How did we get here?
• How long have we been here?

Is it possible that we are part of grand galactic plan that has been designed with benevolence and intelligence? Be prepared to discover things you didn't expect as Lee and Monika uncover and reveal the hidden truths of spiritual intervention. And, of course Kryon will be there on both days, giving two channelled messages each day.
2 x 2.5 hour sessions both commencing at 10am
Location
Online event access details will be provided by the event organiser

Contact Details