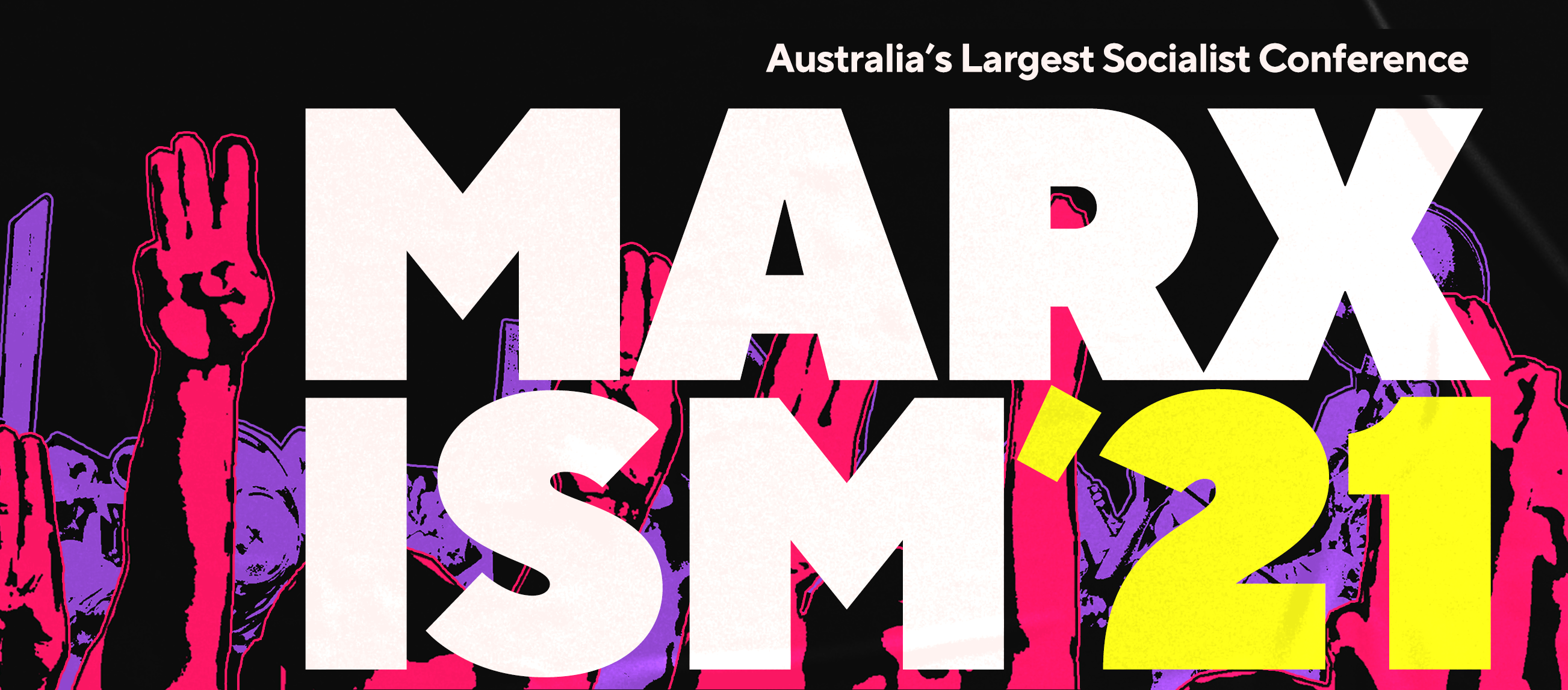 *******Pre-sale tickets for in-person conferences have now closed, and are only available at the door. Online tickets are still available ********

Marxism 2021 brings together activists, students, unionists and revolutionaries from across the world for a weekend of debate and discussion of contemporary radical politics, history and theory.

We will hear from socialists on the frontline in the USA, Latin America, China, Middle East & Australia.
Location
Melbourne, Sydney, Perth & Brisbane

Contact Details